Two thirds of the territory was liberated from terrorists in Eastern Gute, and more than one million three hundred thousand refugees returned to the liberated lands from the beginning of the Russian military operation in Syria, Russian Defense Minister Sergei Shoigu said.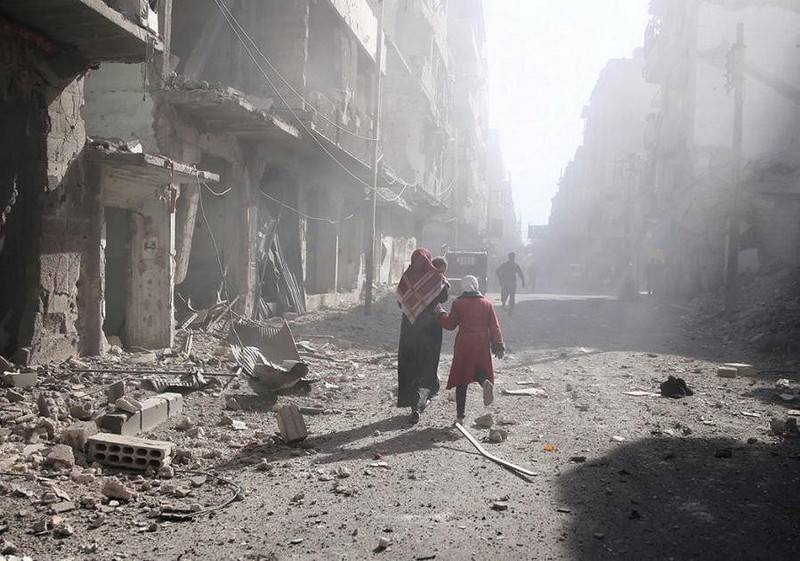 Currently, under the leadership of the Russian Center for Reconciliation of the warring parties, a unique and unprecedented humanitarian operation in Eastern Gut is being carried out. Over the past five days, 79 655 people have been deduced from there along established humanitarian corridors. More than 65% of Eastern Guta territory released
- Said Shoigu at the conference call.
According to the Minister of Defense, the Russian military is primarily concerned with ensuring the security of the exit of civilians and the organization of the delivery of humanitarian aid.
A daily five-hour humanitarian pause was introduced in Eastern Gut on behalf of Russian President Vladimir Putin and began operating from February 27.