Aircraft aerobatic team of the Royal Air Force Red Arrows crashed in Wales. This was stated by representatives of the British Ministry of Defense.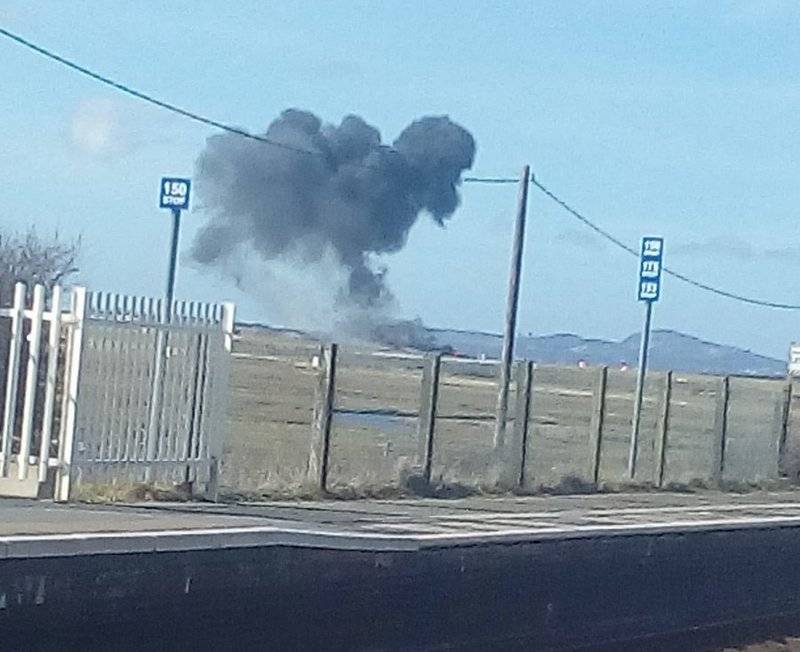 Circumstances of emergency are being investigated. So far it is known only that the plane crashed into the runway and caught fire.
According to preliminary data, the pilot managed to eject, this is stated by eyewitnesses. An eyewitness told the Daily Post that he saw someone parachuting from a plane before the aircraft crashed. Information about his health yet.
Red Arrows ("Red Arrows") are a piloting group of the Royal British Air Force. The group is based at Skempton air base.