On Tuesday, in the Volgograd region, as part of the audit, the emergency response units were alerted, reports
press office
Southern District.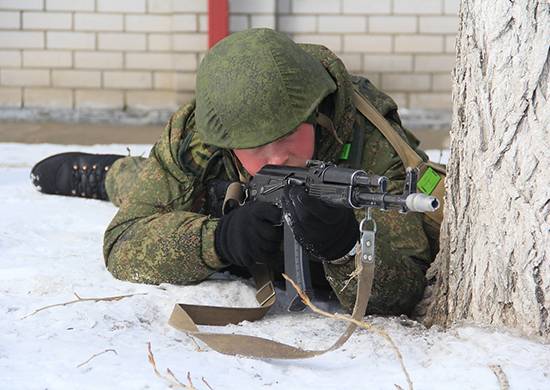 During the exercise, the conditional enemy was blocked while attempting to penetrate the territory of a military camp in order to capture a fleet of combat vehicles.
To enhance the rapid response team, the crews of the infantry fighting vehicles BMP-3 were recruited, who created a smoke screen and covered the rearrangement of servicemen with heavy-caliber machine gun fire. The staff of small
weapons
suppressed conventional enemy firing points in captured areas,
says release.
It is reported that during the training event "military doctors promptly rendered first aid to military personnel who received conditional injuries."
According to the press service, the operational response units "successfully accomplished the tasks, demonstrating efficiency and coherence in the course of the intended actions".
About 50 military personnel were involved in the check, 5 units of equipment were involved.