Representatives of Polish public organizations gathered near the building of the Ukrainian Embassy in Warsaw. The event itself was called the anti-Bandera rally. Gathered near the building of the Ukrainian diplomatic mission, they threw a black-red Bandera flag on the asphalt and trampled it pretty badly.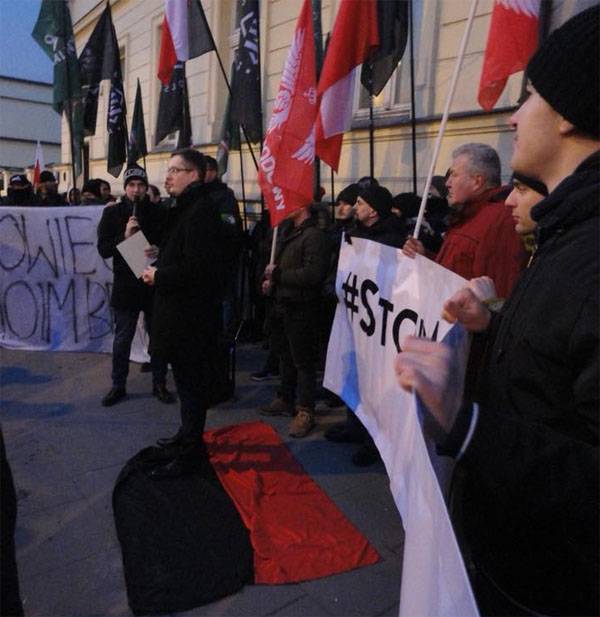 It is noteworthy that representatives of the Polish political elites took part in the anti-Bandera rally in Warsaw. In particular, the term "Bandera rag" was used by the deputy of the Polish Sejm Robert Vinnitsky during the rally. According to him, the Poles should not forget their
stories
in which there is a tragic period of the Second World War and the Volyn Massacre.
Vinnitsa writes on his page in
Facebook
:
Bandera - the killers!
Shukhevych is a criminal!
Shame on Ukraine!

Among other things, such slogans sounded during our picket in front of the Ukrainian embassy.

Today, Narodny Rukh, the National Radical Camp and the All-Polish youth have shown opposition in relation to the insane policy of the cult of criminals from the OUN-UPA (* banned in the Russian Federation, - note "IN").

Our action was a direct response to the neo-Nazi march two weeks ago in Lviv in honor of Roman Shukhevych, who was responsible for the genocide in the East Malopolska region.

We also called on the government, the Law and Justice Party to radically change its policy towards Kiev.

At the end of the picket we symbolically burned the portraits of two criminals: Bandera and Shukhevych.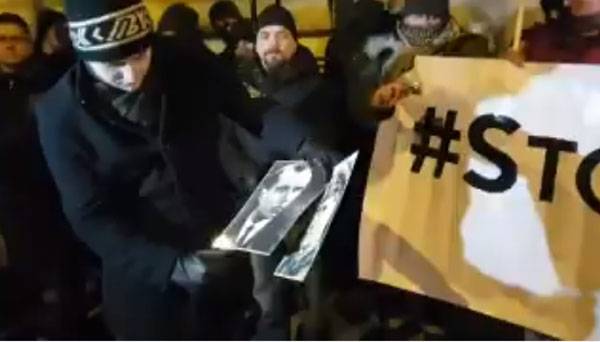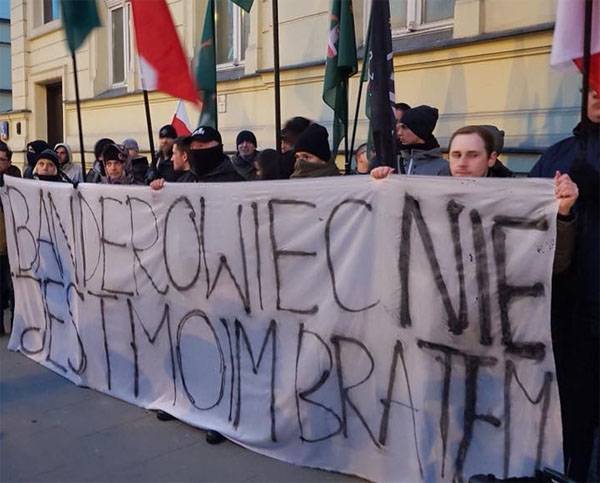 The inscription on the banner: Banderovets me not brother