The Russian authorities have responded to the statement of the German Chancellor Angela Merkel about the poisoning of Skripale in Salisbury (Britain). Recall that Ms. Merkel, during her conversation with the Polish government chairman Mateusz Moravetsky in Warsaw, agreed to the point that she said that Russia needed to provide (attention!) "Proof of non-participation in the poisoning" of the spy and his daughter.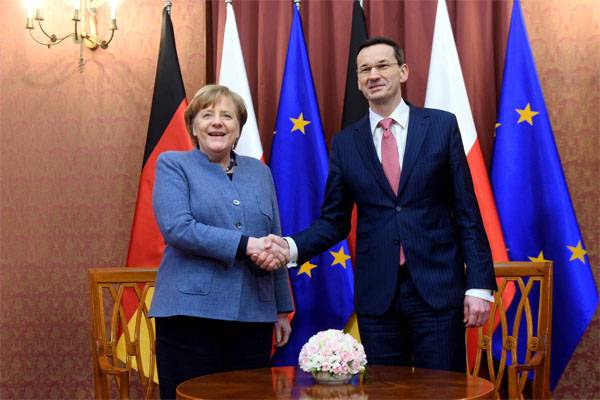 A spokesman for the Russian president, Dmitry Peskov, noted that the German Federal Chancellor seems to have forgotten about the existence of a fundamental legal norm - the presumption of innocence.
Russia Today
leads Dmitry Peskov's statement:
It (the statement of Angela Merkel) is certainly not encouraging, because here we are talking about the presumption of innocence. The Russian president has repeatedly reiterated that Russia has nothing to do with the case of the attempted murder of a British spy in the UK.
Recall that Vladimir Putin called the British accusations against Russia for nonsense, nonsense and nonsense, noting that the last attempt was to benefit Skripal several days before the elections and several months before the start of the World Cup.
Dmitry Peskov:
Let us somehow preserve the sobriety of mind and still, first and foremost, expect evidence from the UK that the statements made from London at the highest and highest level have at least something real. The basic understanding of law, probably, first of all speaks about this necessity.
In Britain, they don't provide any evidence, and they don't seem to provide it, because they simply don't.