The Turkish President, speaking in Ankara, once again openly accused the United States of supporting terrorists. By terrorists, Erdogan understands Kurdish armed groups (RPK / YPG) operating in northern Syria and north-western Iraq. According to Erdogan, the US authorities "continue to be a hypocrite."
From the statement of the President of Turkey:
If you (USA) consider us your strategic partners, then it's time to stop this hypocrisy.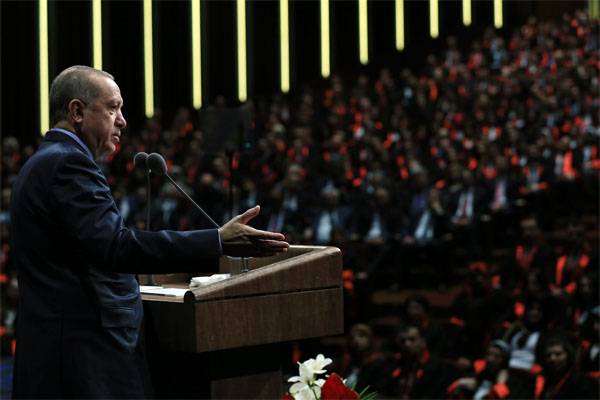 According to Erdogan, Turkish intelligence has information that the US sent around 5 thousands of trucks to Syria
weapons
and ammunition. Only the ammunition in the SAR, according to the President of Turkey, the United States moved about 2 thousand boxes.
Erdogan:
It turns out that our request, as a request of a strategic partner, you refuse, and you yourself supply weapons to terrorists? And you call that a partnership?
According to the head of the Turkish state, soldiers of the Turkish army in the north of Syria discover tunnels and underground warehouses in which there are boxes of weapons and ammunition supplied to the Kurdish detachments by the United States of America.
Recall that the command of the Turkish Armed Forces earlier stated that the Turkish army took the Syrian Afrin under its full control. The Kurds responded by switching to the guerrilla war tactic they were used to.