On Tuesday, in accordance with the combat training plan, warships and Pacific support vessels
fleet
started to practice training tasks in the training grounds of Peter the Great Bay, reports
press office
Eastern District.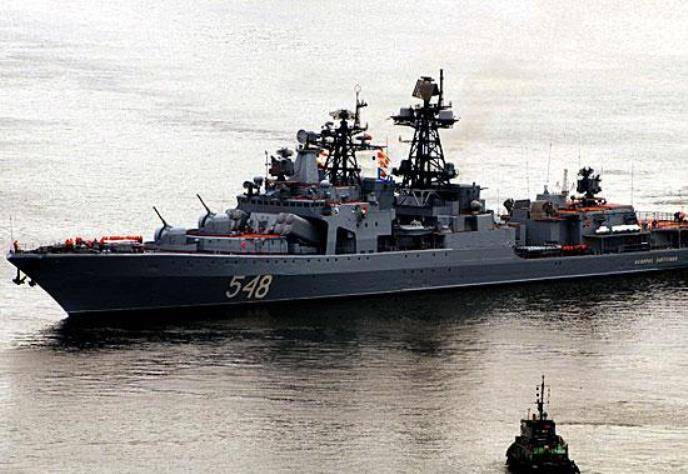 A training session on wiring a ship for the trawls when leaving the main base, in cooperation with the three base minesweepers of the brigade of the water protection ships, conducted the large anti-submarine ship (BOD) Admiral Panteleev. A little later, the BOD and the Order of Nakhimov Guards missile cruiser "Varyag" worked out the organization of the oncoming sea battle,
says release.
In addition, during the exercise to assist the ship in distress, GRKR Varyag and the BOD Admiral Panteleyev carried out the evacuation of sailors from a conditionally damaged ship. " For this purpose, were used "deck helicopter Ka-27PS and regular high-speed boats."
Then "the large anti-submarine ships Admiral Tributs" and "Admiral Vinogradov" staged training mines, "they added in the district.
In total, around 20 surface warships, submarines and support vessels were brought to the training.