About 20-ti upgraded mortar complexes 2С12А "Sledge" entered service with a motorized rifle compound stationed in the Rostov region, reports
RIA News
Post press service of the Southern District.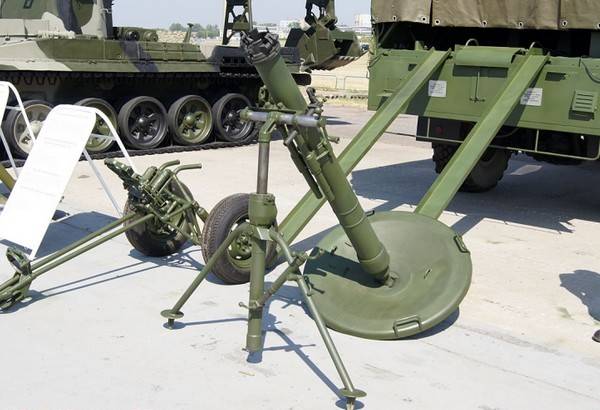 120-mm mortar 2С12А "Sledge" is transported on a new, highly passable car "Ural" of the family "Auto-locomotive" with a high-powered diesel engine and electric winch for mechanization of loading,
says release.
It is reported that "the upgraded mortar has received a new base plate with a hinge, which allows you to quickly move the fire without turning a heavy support." At the same time, the fire from a mortar "can be waged with practically any mines of domestic and foreign production that are suitable in caliber."
The press service added that the "Sani's mortar is intended for the destruction and suppression of manpower and fire weapons of the enemy, the destruction of field defenses". High efficiency given
weapon
revealed in mountainous areas during the counter-terrorist operation in the North Caucasus.