Relations between the United States and Saudi Arabia began to deteriorate due to the actions of Washington, not Moscow, reports
RIA News
statement by a member of the Federation Council Alexei Pushkov.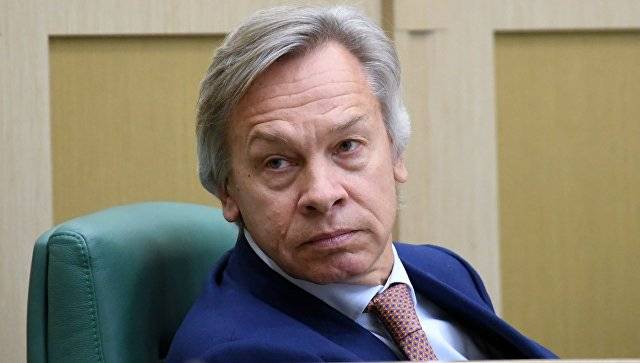 The United States accused Russia of undermining (!) US-Saudi relations. But the whole world knows that a black cat between the United States and their closest ally ran not because of Russia, but because of the policy of the United States itself. Yes, their affairs in the Middle East are absolutely bad, if they see the ghost of Russia everywhere,
wrote Pushkov on Twitter.
Earlier, the media published a statement by a senior US administration official that the Kremlin was "fanning the crisis in the Middle East" to undermine US-Saudi relations.
They (representatives of Russia) blocked a UN Security Council resolution that would have brought the Iranian regime to justice for the ballistic missile program. At the same time, they turned to the Saudis and offered them advanced air defense systems,
The source said, adding that "at the same time, Moscow promises to Tehran the supply of modern
weapons
».