Olga Mozolina, representative of the Russian Permanent Mission, criticized the UN High Commissioner for Human Rights Zeid Raad Al Hussein for participating in a politicized campaign to discredit the operation in Eastern Guth, reports
RIA News
.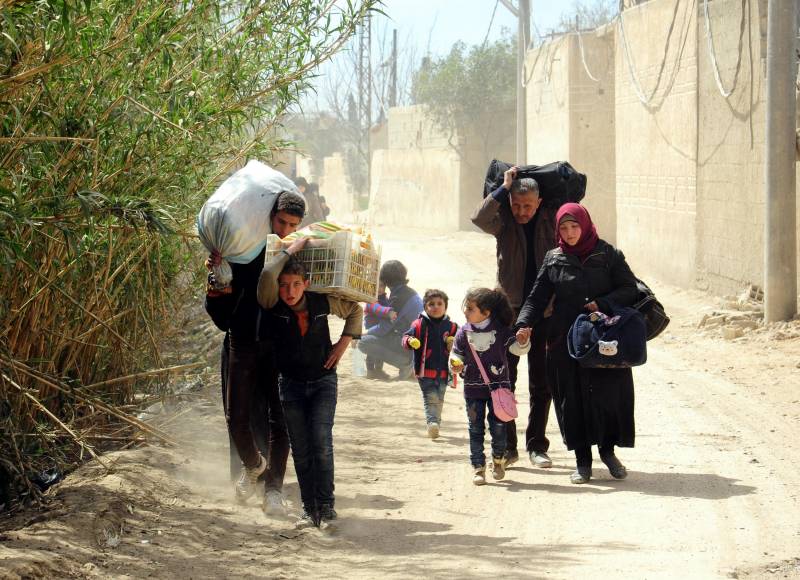 On what basis did he join the politicized campaign to discredit the counterterrorist operation in Eastern Ghouta? How much does this comply with the requirements of the UN Charter on the impartiality of UN officials?
Mozolin said at an informal meeting of UN Security Council members.
The initiators of the round table were Britain, USA, Sweden and France. This happened after Russia and China blocked the holding of a UN Security Council meeting on the observance of human rights in Syria, stating that "human rights are not on the agenda of the Security Council", because there is a Human Rights Council in Geneva for this.
At an informal meeting, Al Hussein accused the Damascus authorities of "using force against civilians," destruction of infrastructure and other crimes.
We would like to note that the Office of the High Commissioner is not present on earth and cannot verify the accuracy of the information disseminated by him. We would also like to ask where the commissioner was during the operation in Iraq and Iraq's Mosul. Why, then, did he not hold briefings here and did not raise his voice in defense of the civilian population of these areas?
said the representative of the Russian Permanent Mission.
She added that on the account of the Western coalition - "numerous casualties among the civilian population and almost completely destroyed Raqqah".
Recall, to date, after the opening of the humanitarian corridor in the settlement of Hammuria, about 80 thousands of people have already left the Eastern Guta.