TV channel
ABC
reports that Washington and Seoul have agreed to resume joint military exercises on the Korean Peninsula in the near future. According to the channel, which refers to the command of the US and South Korean forces, joint military maneuvers will begin on April 1. Recall that the initial plans of Washington and Seoul were adjusted in the direction of transferring military maneuvers in connection with the Olympics and the Paralympic Games in Pyeongchang.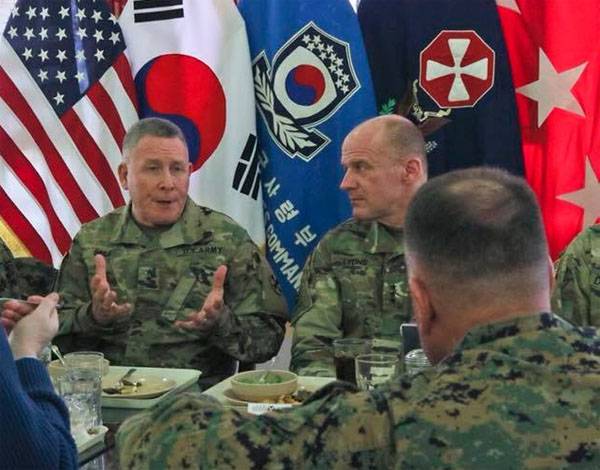 The teachings, starting 1 April, promise to be one of the most ambitious in recent times. The Ministers of Defense of the United States and the Republic of Korea, James Mattis and Son Yoon Mu, signed documents stating that the total number of military contingent that will be involved in the maneuvers will exceed 300 thousand people.
It is noteworthy that large-scale military maneuvers will take place against the background of a significant warming of relations between Pyongyang and Seoul. Recall that the head of the DPRK, Kim Jong-un, previously instructed the country's foreign ministry to start preparations for its possible meeting with the president of Kazakhstan.
Now, a document has come from Seoul to Pyongyang, which states that joint exercises with the United States are of a "purely defensive nature".
In the "purely defensive" exercises will be involved, in particular, the US aircraft carrier group, as well as submarines. From the side of Kazakhstan - almost all types and types of troops.