The official representative of the Russian Navy, captain 1st rank Roman Martov told the media that at the Baltic
fleet
in the Kaliningrad region conducted live firing with the use of self-propelled anti-aircraft missile and cannon systems "Shell-C1."
From the statement of Roman Martov:
The unit of the Baltic Fleet's anti-aircraft gunners, equipped with the newest Pantsir-S1 air defense missile system, made a multi-kilometer march to one of the training grounds in the Kaliningrad region, where it carried out combat shooting at targets imitating armored equipment and aerial attack equipment of a conventional enemy.
It was noted that 4 of the Pantsir-С1 complex was involved in the firing.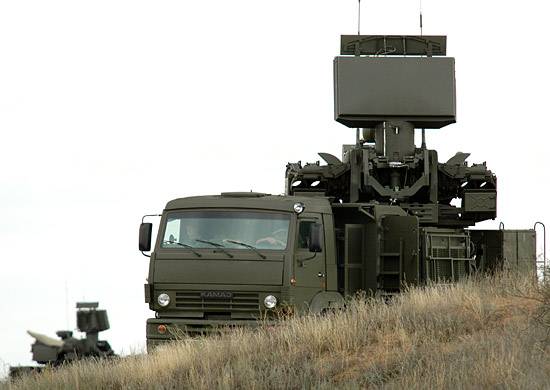 The targets were models of a helicopter and an armored troop-carrier, reportedly located at a considerable distance from anti-aircraft missile-gun systems.
From the statement of Roman Martov:
Targets were successfully hit from rapid-fire cannons, the fleet said.
For reference (from
MO RF
):
ZRPK "Pantsir-S" is a short-range air defense complex. With the introduction of anti-aircraft weapons into groups, their maximum effectiveness and stability in the conditions of electronic and fire counteraction and maximum adaptability of the entire air defense system to changes in the tactical and technical characteristics of air attack weapons and methods of their combat use is ensured.