Kiev International Institute of Sociology
presented the data of the next public opinion poll on the subject of approval / disapproval by the citizens of Ukraine of politicians and political parties of the country. For the first time as a result of a KIIS poll, the rating of the current president of Ukraine, Petro Poroshenko, dropped below 10 percent. To date, Poroshenko's rating indicators are 9,8%.
With such a "result", the president of Ukraine is only in 4-th place in terms of trust. With a fairly serious margin from Poroshenko goes the head of "Batkivschyna" Yulia Tymoshenko. 24,6% of respondents expressed support for Yulia Tymoshenko. This is the highest "presidential" rating of Yulia Tymoshenko for the last 4 of the year.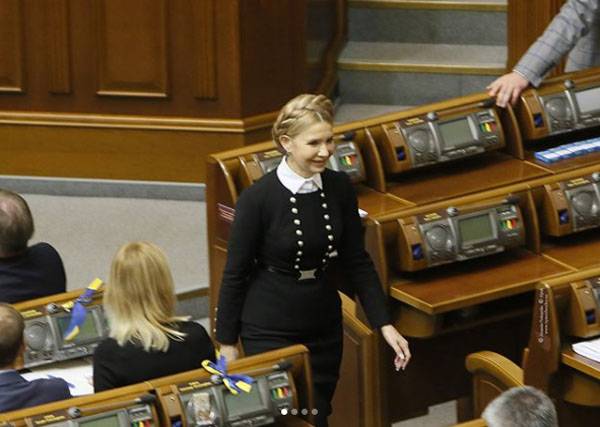 "Between" Tymoshenko and Poroshenko in the rating of Ukrainian politicians settled Lyashko (15,5%) and Gritsenko (12,5%). Approximately at the same level with the current president of Ukraine, the level of approval is the leader of the Opposition Bloc, Yuriy Boyko (9,7%).
The first place in the list of parties ranked in the aforementioned "Batkivshchyna" Yulia Tymoshenko. Rating is 22,5%. Compared to last year, the rating has grown by more than 5%. Second place - the "Radical Party" Lyashko - 13,7%. The "Opposition bloc" rose to the third place - 12,4%. Petro Poroshenko's block is only on the 7 position with 6,6 percents. This is half as much as in the 2017 survey of the year.
The next president of Ukraine, Petro Poroshenko, would like to see 3,9% altogether.