Polish media, citing sources in the country's foreign affairs ministry, report that Warsaw intends to respond to a London request for solidarity in the case of Skripale poisoning. The Polish Foreign Ministry states that in the near future they are ready to send several Russian diplomats out of the country. It is reported that the sanctions measures against the Russian Federation "out of solidarity with London" were ready to be introduced a few days earlier, but were awaiting the results of the presidential election in the Russian Federation.
I wonder what result would satisfy Poland so that she would not identify with London? .. Zhirinovsky's victory? ..
In the Polish edition
Gazeta prawna
write that the authorities intend to impose sanctions against some Russian companies that do business with Polish partners.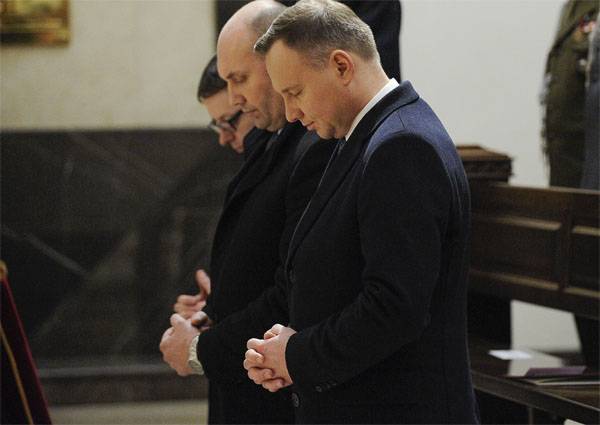 Warsaw states that they do not recognize the presidential elections in Russia in the Republic of Crimea and the city of Sevastopol. And what does this Polish "non-recognition" solve?
Also, the Polish Foreign Ministry continued the rhetoric that Germany should abandon the implementation of the Nord Stream-2 project.
Amazing, after all, in Poland, the authorities. They manage at the same time to demand "reparations" from Germany for the Second World War in the amount of several hundred billion euros and indicate in which projects Germany should not participate. This is taking into account the fact that the lion's share of recent investments in the Polish economy is the money of German taxpayers.