Vladimir Putin spoke about the British accusations against Russia related to the poisoning of Sergei Srippal and his daughter in London. Recall that the British authorities, habitually without waiting for even the preliminary conclusions of the investigation, accused Russia of using "chemical
weapons
"In the territory of the United Kingdom.
According to Vladimir Putin, this kind of British accusations is nonsense.
From the statement of the President of Russia during his stay at the election headquarters:
I think that any sensible person understands that this is complete nonsense, nonsense, nonsense, so that someone in Russia will allow himself such antics on the eve of the presidential election and the World Cup. It is unthinkable.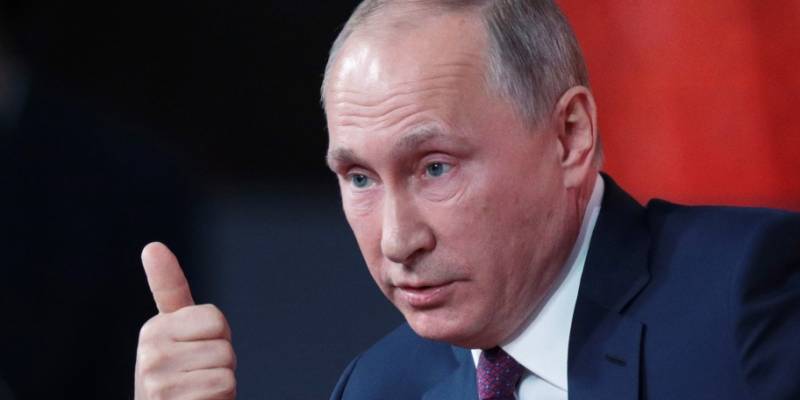 Vladimir Putin noted that the accusations of the use of chemical weapons by Russia are untenable because the Russian Federation has eliminated all its chemical arsenals under the control of international controllers.
President of Russia:
As for this tragedy, I learned about it from the media. The first thing that comes to mind is that if it were a chemical agent, people would have died on the spot. Russia does not have such means, we have destroyed all our chemical weapons under the control of international observers, unlike our Western partners.
According to the president of Russia, Moscow offers London cooperation in the investigation of the case of poisoning in Salisbury.
By the way, if you believe the British media, the father and daughter Creaked after poisoning sdyav (highly toxic substance) remain alive. Moreover, the victims of poisoning have not yet been shown after the incident in Salisbury. This raises certain questions. They appeared, as is evident, and the president of Russia.