After statements by Turkish President Recep Tayyip Erdogan that Turkish troops and their allies from the so-called Syrian Free Army (FSA) took Afrin under their control, the Kurds announced the start of a large-scale partisan war in the area in northern Syria. Information Agency
Reuters
cites a statement from one of the commanders of the Kurdish armed groups:
We will bombard Turkish enemies and their mercenaries whenever possible. Our forces are represented throughout Africa. Our blows will be a constant nightmare for them. It will be a guerrilla war with horrific consequences for the enemy.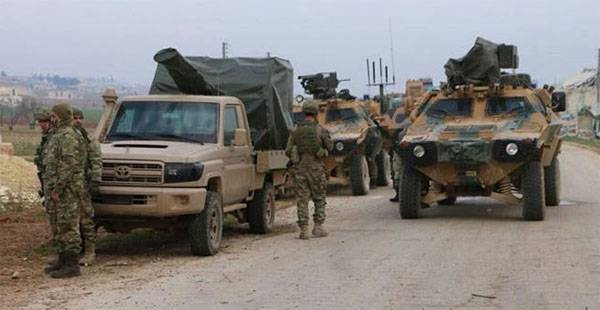 Meanwhile, in the notorious "Syrian Observatory on Human Rights", broadcasting from London, they publish the latest data on the damage caused by Turkey to the Kurdish self-defense units of YPG. According to this data, since the beginning of Operation Olive Branch in the Afrin region, about 1,5 thousands of armed Kurds have been killed.
The losses from the Turkish side are also reported: 44 servicemen died, more than 200 were injured. Also in the battles against the Kurds killed about 400 representatives of the said SSA.
As a result of the Turkish confrontation with Kurdish armed units in Afrin and its environs, at least 600 civilians became victims. Turkey itself does not confirm this information.