The first congratulations began to be received on winning the presidential election against Vladimir Putin. One of the first congratulations was sent by the President of the Republic of Abkhazia Raul Khadzhimba. The Abkhaz leader sent congratulatory words when the Central Election Commission of the Russian Federation reported about the calculation of approximately 50% of ballots. Congratulations published on the official website of the President of Abkhazia:
Dear Vladimir Vladimirovich!
Please accept my sincere congratulations on your convincing victory in the election of the President of the Russian Federation.

The voting results are obvious and they show that Russian citizens trust the course that you have been conducting over the past few years. The economy was significantly modernized, a lot of attention was paid to the development of the social sphere, ensuring security and defense, protecting the interests of Russia in the international arena.

The people of Abkhazia highly appreciates the support that you have provided to our country all these years. I am convinced that our truly fraternal relations will continue to develop dynamically.

I wish you, Vladimir Vladimirovich, success in your hard work for the benefit of the people of Russia!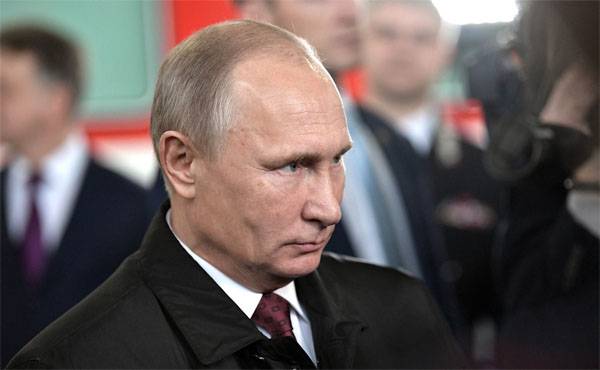 Following began to receive congratulations from the leaders of other countries in the world. In particular, President Nursultan Nazarbayev of Kazakhstan, President Xi Jinping of China, President of Bolivia Evo Morales, Head of Venezuela Nicolas Maduro congratulated Vladimir Putin on his victory.
Also congratulations on the victory addressed to Putin, who gained more than 76% of the votes according to preliminary results, came from Serbian President Alexander Vucic, Cuban leader Raul Castro.
The President of South Ossetia, Anatoly Bibilov, who is a citizen of the Russian Federation, voted at the presidential elections in Tskhinval. Of his
statements
:
Today is a very important day. It is necessary that each person can determine their priorities. The flow of people - citizens of South Ossetia, who are also citizens of Russia - which we observe during the voting, shows that our republic is very sensitive to the processes that are taking place in the Russian Federation.