The process of ensuring that Russians vote in presidential elections in Ukraine should be determined by bilateral agreements between Moscow and Kiev, the correspondent was told
TASS
in the OSCE Office for Democratic Institutions and Human Rights (ODIHR).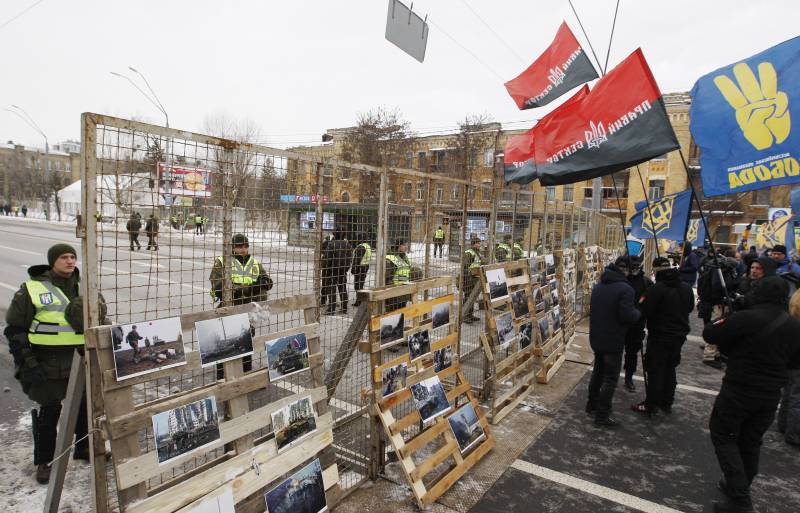 Due to the lack of international standards or agreements on ensuring voting in foreign elections, I think that such voting processes are determined by bilateral agreements between the two participating countries (Russia and Ukraine),
said ODIHR spokesman Thomas Rymer at the request to comment on blocking the access of Russians to voting in Ukraine.
He emphasized that "the OSCE / ODIHR has placed an observation mission at the presidential elections in Russia and is engaged in monitoring only in the territory of the Russian Federation".
Our observation mandate covers only the voting process in Russia,
added Rymer.
At the same time, the OSCE headquarters in Vienna recalled that "the two authorized OSCE election monitoring institutions and the voting process are the OSCE / ODIHR and the OSCE Parliamentary Assembly".
On March 16, the Minister of Internal Affairs of Ukraine announced that "the protection regime of Russian diplomatic missions on the territory of Ukraine - in Kiev, Kharkov, Odessa and Lviv - will not provide access to these objects for Russian citizens to vote in elections".
On the night of March 18, the embassy's buildings in these cities were cordoned off by Ukrainian security forces. Ukrainian nationalists also joined the blocking of polling stations. As a result, so far only diplomats and employees of the diplomatic missions of the Russian Federation could take part in the voting.
According to the CEC of the Russian Federation, 72 thousand Russians who have the right to participate in elections stand on the consular register in Ukraine.