Federation Council member Alexei Pushkov commented on the forecast of Petro Poroshenko on Ukraine's accession to the EU in the coming years, reports
RIA News
.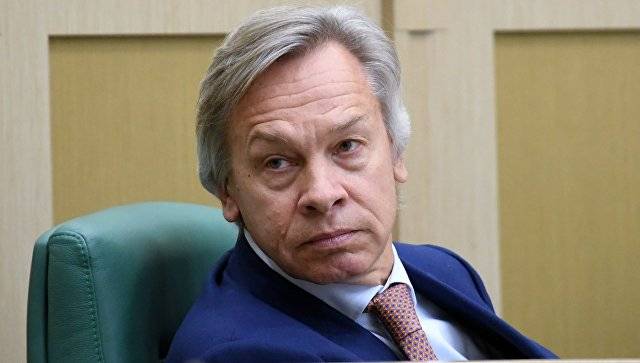 Poroshenko threatens, like Attila, to break into the EU in a few years. If the EU really accepts Ukraine, then it's definitely the end. Instant
wrote Pushkov on Twitter.
Earlier, the President of Ukraine, in an interview with German media resource Funke, said that the republic would become a member of the European Union within a few years.
In Germany, this may be unpopular, but I am absolutely sure that Ukraine will be accepted into the European Union. And it will be a matter of years, not decades. No country is as interested in Europe as Ukraine,
said Poroshenko.
He stressed that he created the prerequisites for Ukraine to be first admitted to NATO, and then to the European Union.
All experts confirm that over the past three years, Ukraine has achieved more progress than in the past 25 years,
noted the president.
Asked by the journalist about the criticism of Ukraine by the EU for indecision in the fight against corruption, Poroshenko said that the country would soon meet the anti-corruption criteria of the European community.
It was I who personally created the infrastructure against corruption in this country, which is completely independent. I'm proud of it,
added president.
Recall that in 2016, the head of the European Commission, Jean-Claude Juncker, said that Ukraine will not be able to join the EU in the next 20-25 years. He gave the same forecast regarding the republic's membership in NATO.