The current crisis in relations with Great Britain, connected with the case of the poisoning of the ex-colonel of the GRU, Sergey Skripal, is dangerously aggravated, leads
RIA News
the words of the Russian ambassador in London, Alexander Yakovenko.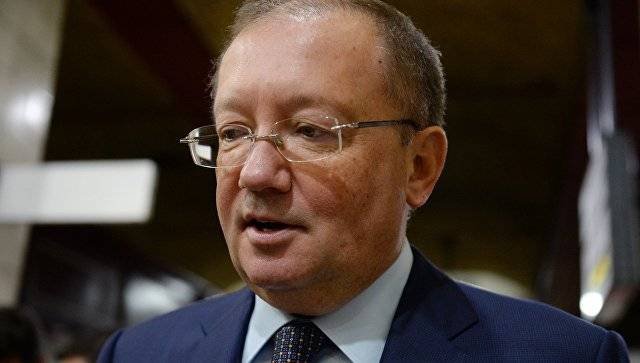 This conflict is in fact escalating dangerously and disproportionately. Restraint and prudence are required,
Yakovenko said the publication Mail on Sunday.
Together, he said, the fears in London that Russia might launch a cyberwar against the United Kingdom are groundless.
The ambassador recalled that during the visit of the head of the British Foreign Ministry Boris Johnson to Moscow last December, Russian Foreign Minister Sergei Lavrov invited him to hold consultations on cyber security. Similar events are already held with China, India and other states.
We want to talk with other players in the world arena to establish rules of conduct in cyberspace: what is allowed and what is not, what is aggression, how to react to incidents and so on. At the moment there is no answer. Thus, while Russia is showing itself constructively, the British parliamentarians and the media with the alleged connivance of the authorities are proposing cyber attacks against Russia. You will not hear such conversations in Moscow,
Yakovenko said, responding to a journalist's request to provide guarantees that Moscow will not launch a cyber war against Britain.
Recall that in London they claim that the Russian authorities are involved in the flesh poisoning by the nerve agent. In this regard, British Prime Minister Theresa May announced a series of measures against the Russian Federation, including the expulsion of X-NUMX Russian diplomats and the freezing of all high-level bilateral contacts. On Saturday, the Foreign Ministry announced its reciprocal steps: a person recognized as persona non grata by an employee of the British Embassy, ​​in addition, the Russian Federation withdraws its consent to the opening and functioning of the British Consulate in St. Petersburg.