The Russian General Staff said that there are signs that the United States is preparing to strike at Syria.
We note the presence of signs of preparation for possible shocks.
- said on Saturday the head of the Main Operations Directorate of the General Staff of the Russian Federation, Colonel-General Sergey Rudskoy.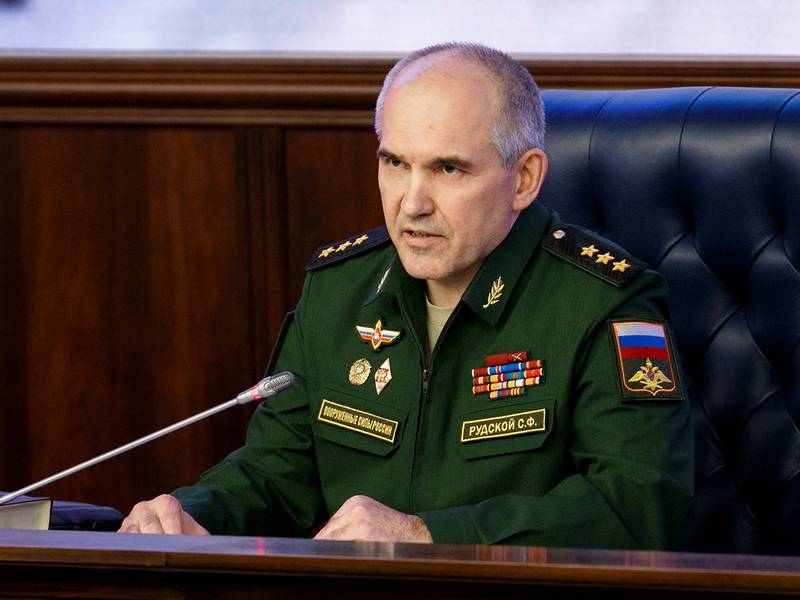 In the eastern part of the Mediterranean Sea, in the Persian Gulf and the Red Sea, shock groups of sea carriers of cruise missiles were created.
- declared the general.
The question arises: who are the United States going to support with these blows - the Jabhat al-Nusra terrorists (a group banned in the Russian Federation) and their accomplices, who are outraged in Eastern Guta?
- added Rudskoy.
He also said that the United States could strike at state targets and Syrian troops, accusing them of using chemical weapons.
These provocations should serve as a pretext for the United States and its allies to launch strikes against military and government targets in Syria.
- noted the Colonel-General.
We also reliably know that in the area of ​​the city of Al-Tanfa, American instructors prepared several militant groups for conducting provocations using chemical weapons.
weapons
- he said.
Rudskoy noted that toxic substances under the guise of humanitarian convoys of a number of non-governmental organizations have already been delivered to the south of Syria.
According to Washington, Damascus continues to use chemical weapons against civilians, in 2018, it was used at least seven times, the Washington Post specified.