The armored carrier of the new generation based on the unified wheeled armored platform "Boomerang" will be radically different from the current machines of this type, said Alexander Krasovitsky, General Director of Military Industrial Company ("MIC"), in an interview with Interfax.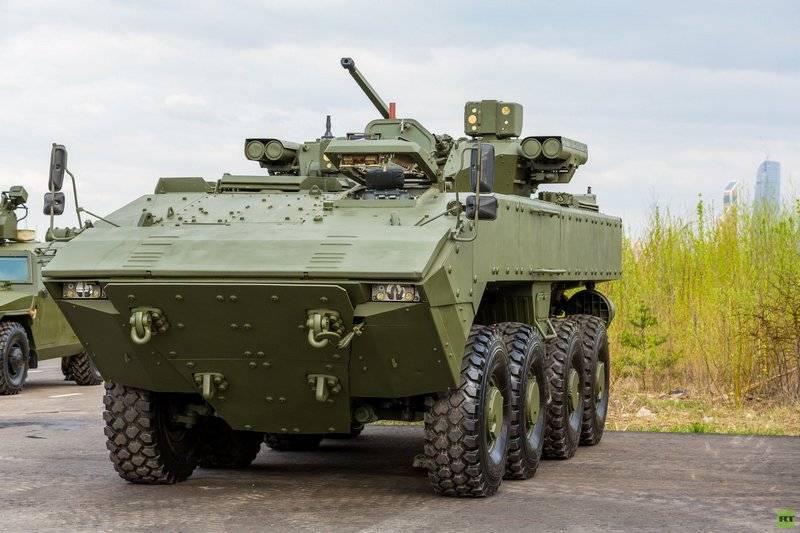 The new generation armored personnel carrier is the K-16 armored personnel carrier based on the Boomerang unified platform. Now he is at the stage of preliminary tests.
- said A. Krasovitsky.
He noted that the K-16 is fundamentally different from the current BTR-82A and BTR-90. Their only similar feature is the 8 x 8 wheel formula.
Everything else is fundamentally different - the layout with the front location of the power plant, the troop compartment in the stern and the landing of the assault on the stern, modular reservation, a high level of mine and ballistic protection, digital board, situational awareness system, on-board information management system and much more. I will say this: no one has done this before in our country, and many systems have no analogues and abroad
- A.Krasovitsky declared.