Not so long ago, Indian media published an article by Indian military experts that it is meaningless for India to enter into a contract with the United States for the purchase of F-35 fighters for the reason that India does not have any ammunition or service system for these aircraft (for example, air tankers) . It was also noted that the software of all systems of this aircraft after the implementation of the F-35 in India will still be under American control.
Now in the Indian edition
Hindustan Times
An article was published by Rahula Singh, who states that the Indian Air Force is "not suitable" and the joint development of a fifth-generation fighter (FGFA) with Russia. This is a joint work of the Russian company Sukhoi with Indian colleagues from Hindustan Aeronautics. This job pretty much slips.
In his article, Rahul Singh tries to explain the reasons for the slippage of the Russian-Indian project. However, he refers to the statements of the representative of the Indian Air Force Command. The article stated that FGFA (in fact, it is a modification of the Su-57 in the framework of the very joint project) "does not possess the characteristics that are needed by the Indian Air Force."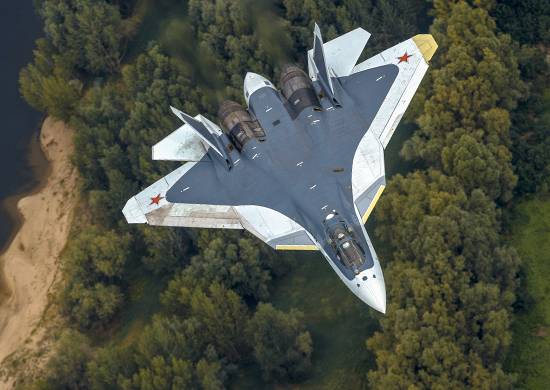 From the material:
The plane loses in many ways not only the F-35, but also the F-22.
An unnamed source claims that India "is not interested in implementing a too expensive program, as a result of which the most modern fighter will not appear."
From the material:
In the command of the Air Force watching the project, but surprised by its incredible cost.
Recall that to date, the amount of the Russian-Indian contract under the FGFA program has decreased to 4 billion dollars. If in New Delhi they seriously believe that this is "incredibly big money" for creating the newest aircraft (5 generation), then I would like to clarify: are they aware of how much the F-35 program costs the United States and their "partners"? There, the amount is an order of magnitude greater than that which appears in the Russian-Indian project.
All these Indian "chamomile fortune-telling" about whether they need a joint project with Russia or not, and whether they need F-35, are similar to India's typical bargaining system. The goal of New Delhi is one: for a "one and a half rupee" investment get a newest fighter, "which has no analogues in the world," and even with the full transfer of production technology.