The Russian Foreign Ministry announces a response to Britain, from which 23 Russian diplomats will be expelled. Recall that official London decided to expel representatives of the diplomatic corps of the Russian Federation amid accusations against Russia, allegedly of involvement in the poisoning of the fugitive ex-GRU officer Sergei Skripal and his daughter in Salisbury.
In order to transmit information on retaliatory measures, the ambassador of the United Kingdom L. Bristow was summoned to the main foreign affairs agency of the Russian Federation.
From the statement
Press Service of the Ministry of Foreign Affairs of the Russian Federation
:
17 March The British Ambassador to Moscow L. Bristow was summoned to the Foreign Ministry of Russia. He was given a note that in response to provocative actions of the British side and unsubstantiated accusations of the Russian Federation in connection with the incident in Salsbury (United Kingdom) 4 March. ., the Russian side responded to the following decisions.

Declared "persona non grata" and sent to the 23 diplomatic staff of the British Embassy in Moscow within a week.
Given the disparity among the consular offices of the two countries, the consent of the Russian Federation to the opening and functioning of the British Consulate General in St. Petersburg is revoked. The relevant procedures will be implemented in accordance with international legal practice.

In connection with the unresolved status of the British Council in the Russian Federation, its activities cease.

The British side has been warned that if further unfriendly actions are taken against Russia, the Russian side reserves the right to take other retaliatory measures.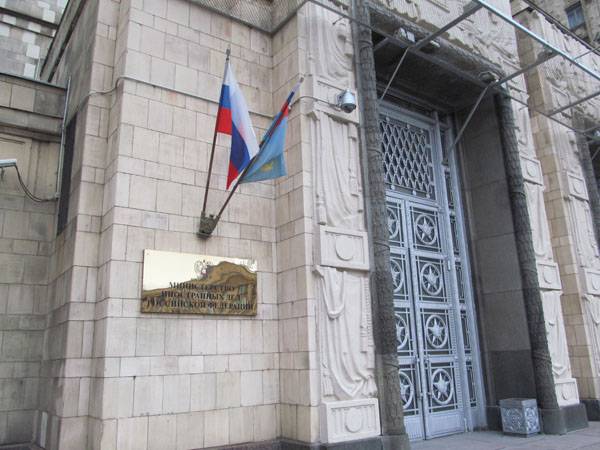 Recall that earlier Britain tried to reach a consensus on opening its consulate in the northern capital of the Russian Federation.