The Soviet infantry fighting vehicles BMP-1, which are still in service with the Russian army and the Rosguard, have been decided to modernize. The BMP will be equipped with a 30-millimeter cannon from the armored personnel carrier BTR-82, thanks to which they will be able to shoot down air targets, including drones, reports RIA
News
with reference to several sources in the Russian defense industry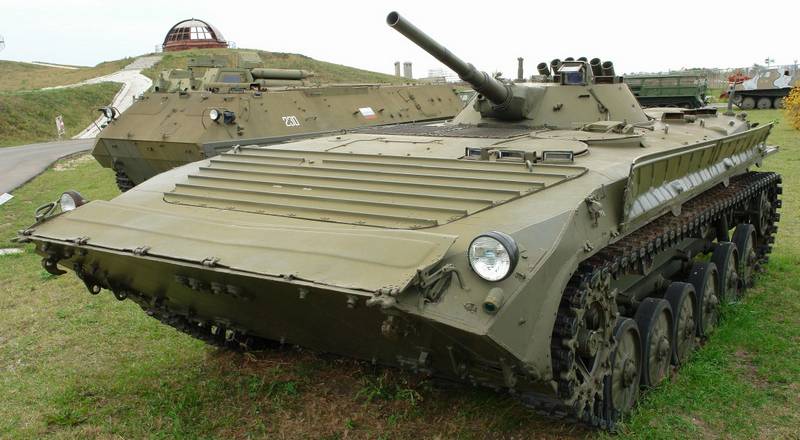 Currently, for testing, about 20 combat modules BTR-82 with an automatic gun 2А72 have been purchased. Such
weapon
is more modern than the 1А2 Thunder, originally based on the BMP-28. Its functionality is also different: if the Thunder is an anti-tank gun, then the new module can be used against lightly armored vehicles and low-flying targets - helicopters and even UAVs.
- Said the source agency.
The source noted that the decision to modernize the BMP-1 was due to the fact that this undemanding in operation technique could be effectively used in the fight against irregular armed formations after improving combat capabilities.
BMP-1 we have a lot, but they are outdated. At the same time, the arrival of such advanced developments as Armata, Kurganets and Boomerang is still a matter of two more years. And besides, why use such a super-modern technique against militants of terrorist organizations like ISIL *, when there is an old and proven technique that just needs to be improved
- he said.
Another source in the Russian military-industrial complex noted that the first batch of upgraded BMP-1 will go into service with the Ground Forces already in the summer of 2018.
According to open source data, during the production of the BMP-1 (1966-1988), more than 20 thousands of such machines were built. Currently, the Armed Forces of the Russian Federation and Rosgvardia are armed with about 1 thousands of BMP-1, 7 thousands of armored vehicles are stored by the Ministry of Defense
ISIS * is a terrorist organization banned in Russia.