On the pages of the information resource Defense Aerospace announces the start of flight tests in the United States of the world's largest aviation turbofan engine (TVRD). We are talking about a jet power plant GE9X, which was installed on the so-called flying laboratory, created on the basis of the aircraft Boeing 747.
The plane took off from the Victorville airfield in the state of California. In total, the flight with the use of a new aircraft engine lasted almost 4 hours.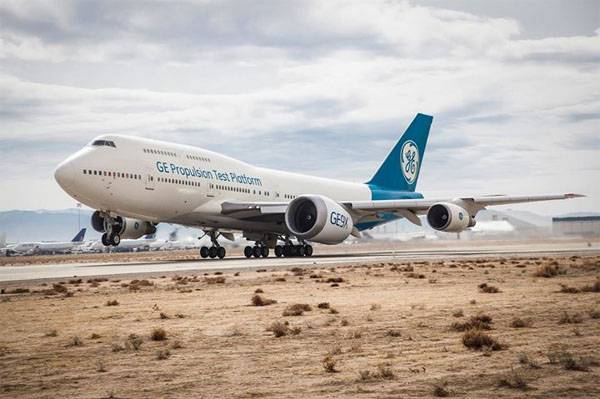 Development of this
aviation
The US powerplant has been operated by GE Aviation for more than five years.
The overall overall characteristics of the GE9X are: the diameter of the fan is 3,4 m, the diameter of the air intake is 4,5 m. This is quite comparable with the diameter of the fuselage of the airliners.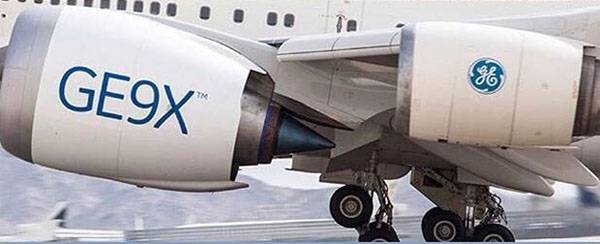 The developer notes that the design and the implemented technologies allow maintaining high power rates with a reduced level of fuel consumption in comparison with other aircraft engines.
It is planned that the new TVRD will be installed on airliners Boeing 777X. The maximum take-off weight of these twin-engine American aircraft, for which the option of folding (for placement in the hangar) wings is provided, is more than 351 tons. The flight range of the Boeing 777X is up to 16,1 thousand km.