The command of the Syrian army reports today that about 70% of the territory of the suburb of Damascus East Guta is liberated from the militants. At the same time, the CAA managed to take control of a strategically important section of the road in the Harasta region, connecting Damascus with El Qariathein.
RIA News
cites a statement from the SAR command:
With the blood of the victims of our heroes and in coordination with the allied forces, dozens of settlements and villages were liberated in Eastern Gute. Only about 70% of the territory captured by terrorist groups.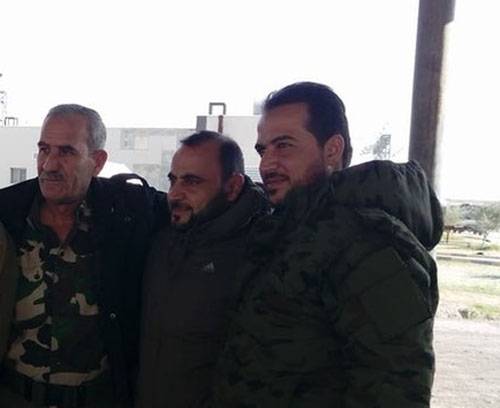 Recently, more than three thousand civilians, who previously served as a de facto human shield for terrorists, were able to emerge from the territories of Eastern Guta occupied by militants.
From the material:
The army command urges residents to get away from terrorists through humanitarian corridors and confirms their intention to continue to fulfill their national and constitutional duty to protect their homeland until peace and security are restored throughout Syria.
The militant group, which had previously kept Harast, was almost completely crushed. In this case, the Syrian army used the tactics of actually cutting the supply lines of terrorists, striking at the main positions of the enemy from several directions at once.
Today, militants in Eastern Gute have virtually no united front of resistance. They are cut into at least four groups whose resistance is becoming weaker. In this case, the militants, driven by the CAA "in a corner", are trying to counterattack. The Syrian army held back one of such attempts at a counter-offensive the day before and, having developed success, dealt a crushing blow to the positions of the militants, whose headquarters were at one of the city mosques.