Ukrainian security forces 18 March will not allow Russians to diplomatic missions to vote in the presidential elections in Russia. This is stated in the statement of the Ukrainian Ministry of Internal Affairs, which the head of the department Arsen Avakov published on Facebook.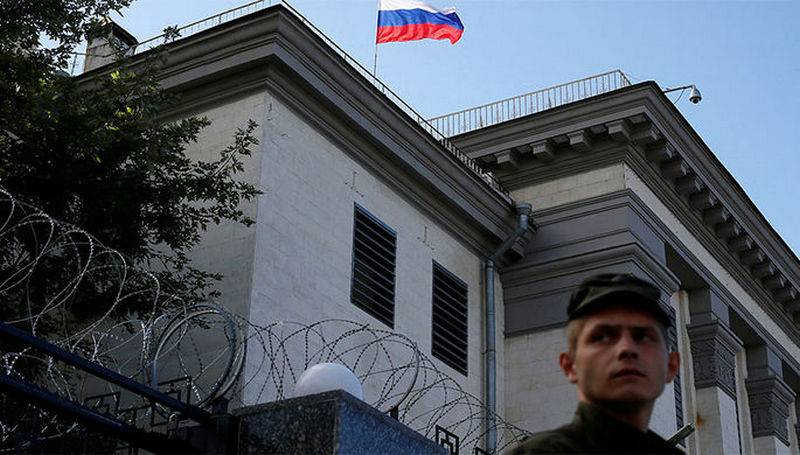 On Sunday, March 18, 2018, the protection regime of diplomatic institutions of the Russian Federation on the territory of Ukraine - in Kiev, Kharkov, Odessa and Lviv - will not provide access to these objects for Russian citizens to vote in elections
- he wrote on Facebook.
As explained in the statement, the National Guard and the police will guard the Russian diplomatic institutions, but only those who have diplomatic status will be able to get there. The rest of the embassies and consulates will not pass.
The Ministry of Internal Affairs appeals to diplomats and citizens of Russia to obey the legitimate demands of Ukraine - not to provoke the situation, to observe the order and the laws of Ukraine
- declares the Ministry of Internal Affairs.
Russia has already responded to this statement Avakov. The first deputy head of the international committee of Sovfeda, Vladimir Jabarov, said that Russia would raise the issue of violation of electoral rights of Russians in Ukraine at the UN Security Council and would also send a protest note to the EU and the countries-guarantors of the Minsk agreements due to the fact that the country's Interior Ministry plans to prevent Russian citizens to polling stations in diplomatic missions, reports RIA
News