Russia resolutely condemns the regular march of the Latvian legion "Waffen SS" on Friday in Riga and calls on the world community to evaluate what is happening. This was stated on Friday at the Foreign Ministry.
We strongly condemn this shameful gathering and rely on fundamental assessments of what is happening in Latvia from the world community and relevant international organizations.
- stressed in diplomacy.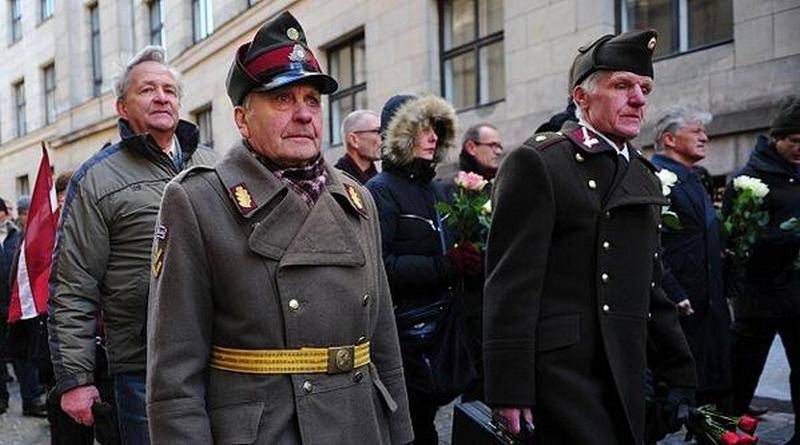 Smolensk Square was reminded that in the center of the Latvian capital were honored those who "committed mass crimes against humanity, were involved in large-scale punitive actions against hundreds of thousands of civilians, the extermination of Jews." The ministry also noted that "during the march of these" innocent victims and defenders of freedom "deputies of the ruling coalition carefully watched."
Such shameful for modern Europe meetings, in which representatives of the political establishment take part, cause us a feeling of disgust, as well as blasphemous attempts to legally give this day official status
- have specified in the Ministry of Foreign Affairs of the Russian Federation.
We remind you that this Friday the organization of veterans of the Latvian legion "Waffen SS" - "Daugava hawks in Latvia" - held in the center of the capital a traditional procession of former Latvian legionaries and their young supporters from the Church of St. John to the Freedom Monument. Among them were parliamentarians from the All for Latvia! Motherland and Freedom / Movement for National Independence of Latvia, a member of the ruling coalition, as well as supporters of the march from neighboring Lithuania and Estonia. A meeting of the Society for the Support of National Warriors was also held near the monument.
March 16 in Latvia is celebrated as the Day of the Latvian Legion. On this day in Riga annually passes the procession of the memory of Latvian legionaries with the participation of former legionaries and Latvian nationalists.