Pentagon chief James Mattis accused the Iranian authorities of trying to influence the outcome of the parliamentary elections, which are due to take place in May, reports
TASS
the message "Reuters".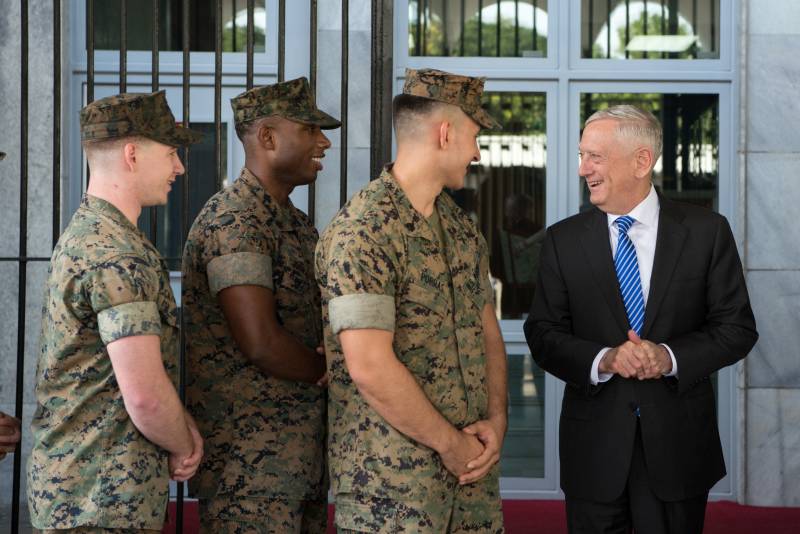 Mattis talks to the marines.
We have alarming evidence that Iran is trying to influence, by using money, the (results) elections in Iraq. These funds are used to influence candidates and votes,
said the defense minister told reporters.
We assume that this amount is not negligible. We also believe that it is extremely useless,
added Mattis.
A spokesman for the US military said at a briefing yesterday that Mattis will be going on a trip to the Middle East next week. Including he will visit Oman, Afghanistan and Bahrain.
The agency recalls that parliamentary elections in Iraq are scheduled for 12 May. According to the Higher Independent Electoral Commission, about 7 have already been nominated by thousands of people. Candidates from the 18 provinces of the country, including the Kurdish autonomy, will be elected to the Council of Representatives.
24 million people (out of 36-million population) have the right to vote in Iraq. The election campaign officially starts on April 10.