MiG-31 marine fighters
aviation
During the exercise, Pacific Fleet intercepted conditional enemy aircraft and worked out relocation to another airfield with refueling in the air, reports
press office
Eastern District.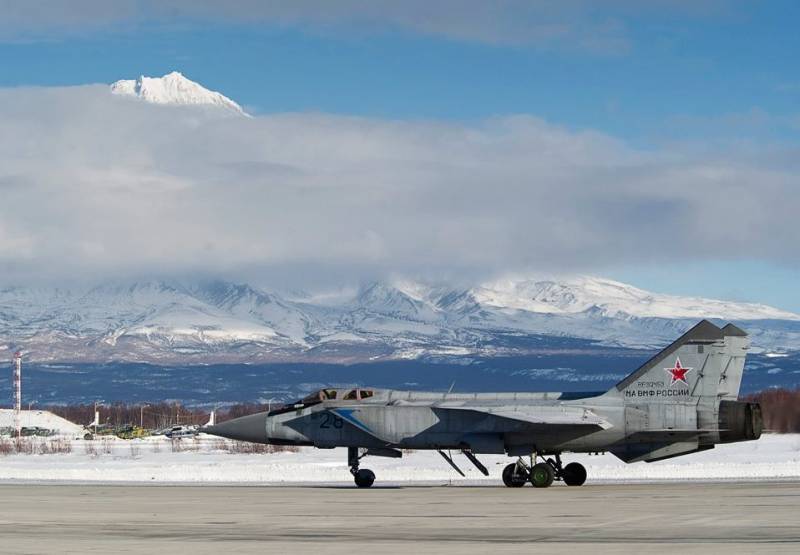 MiG-31 high-altitude fighter-interceptors of the Kamchatka airbase of a separate mixed aviation regiment of Pacific naval aviation
fleet
during the flight tactical exercises, they fulfilled the tasks of intercepting conditional enemy aircraft that violated the airspace of the Russian Federation,
says release.
The role of the intruder was performed by two anti-submarine aircraft IL-38H, imitating the strategic bombers of the conditional enemy.
It is reported that "a pair of high-altitude MiG-31 interceptor fighters from the duty forces, who, in conjunction with ground-based radio, successfully detected and classified targets, and later carried out electronic air-to-air missile launches, were alerted.
In addition, during the exercise, the interceptors "worked off the relocation to the airfield in the Chukotka Autonomous District and refueled in the air from the IL-78 aircraft."