The UK could have received the "Novice" toxic substance from representatives of American companies that were involved in the liquidation of a Soviet chemical enterprise located in Uzbekistan at the beginning of 90's,
Interfax
Post Deputy Head of the Duma Committee on International Affairs Alexei Chepa.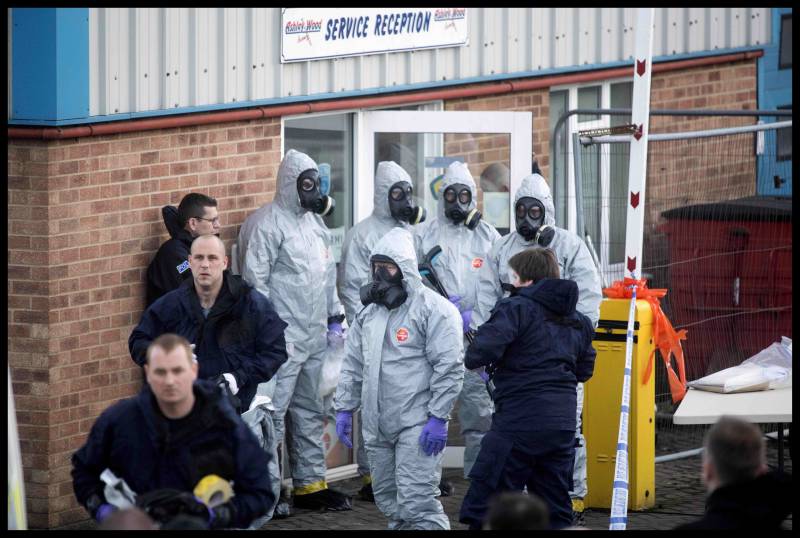 At the beginning of 90, specialized American companies disposed of a plant in Nukus (Uzbekistan), where this chemical
weapon
("Newbie"). Americans had access not only to technology, but also had access to the development itself. In all likelihood, their NATO partners from the UK also had access to this,
told Chepa.
He stressed that this was exactly the enterprise "which was produced by Novice in the Soviet Union".
That is, they got access to technology and samples of this substance,
added the deputy.
He noted that the support of the United States and Great Britain from the European partners of NATO on this issue "once again underlines the bias, the baselessness of the accusations", which the British leadership addresses to Russia today.
We had no motivation to poison this person, we were absolutely calm about this person, he was not interested in us,
said Chepa.
He said that Skrypal's relatives had been treated in Russia.
If he were a threat to us, then they (relatives) would never, under any circumstances, go to Russia, it's like two and two for any special service,
noted parliamentarian.
In addition, in his opinion, the citizens of Britain were intimidated by photographs from the poisoning site of the ex-colonel in Salisbury, and the pictures resemble a staging.
A huge number of photos, where specialists are in crazy Martian costumes, and everything is so scary, so intimidated British citizens with these bright yellow coats. But it is clear that in the 10 meters there are completely unprotected citizens. This is a circus, this is not the work of the special services, this is not the work of the troops against chemical defense, they do not work with toxic substances. These are all staged acts.
Chep's tale.
He also noted that all this hype is very similar to the staged himataki in Syria.
Recall that 14 in March, British Prime Minister Theresa May, accused Russia of involvement in the poisoning of ex-colonel of the GRU Sergey Skripal and his daughter Julia in Salisbury. Moscow called this statement an "unsubstantiated provocation."