In the United Nations, the statement of the Russian delegation, which was supposed to tell about the violation by Ukraine of the democratic rights and freedoms of the inhabitants of the Crimean Peninsula, was actually disrupted. This meeting was to be held at the UN Geneva headquarters and become a kind of response to the statements of Ukraine about the alleged violation of the rights of the Crimean people of the Russian Federation.
RIA News
cites a statement by the representative of the Republic of Crimea, Alexander Molokhov:
The performance on the UN site is frustrated. I do not exclude that the meeting could be canceled, including in connection with the position of the Ukrainian delegation, which sought in any way in connection with my announcement of exposing Ukraine's crimes against Crimea at a meeting of the UN Human Rights Council in Geneva to disrupt the said meeting.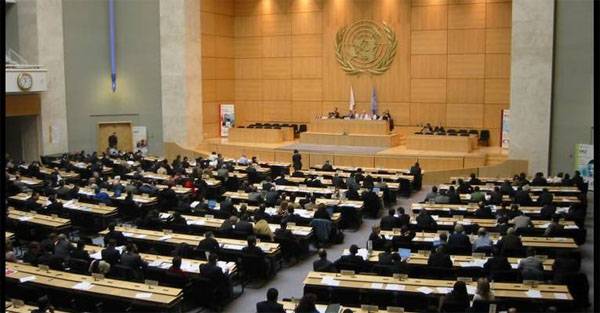 According to Alexander Molokhov, the day before he saw the staff of the UN Geneva headquarters with representatives of the Ukrainian delegation in a restaurant in Geneva.
A formal reason for the cancellation of the hearings on the Russian report was the alleged strike of the staff of the United Nations headquarters.
At the same time, the Russian side notes that the "staff strike" in any case cannot be infinite, and therefore the delegation of the Russian Federation will patiently wait for its end and will voice the prepared report.