A new horror story for the western man published a publication Business Insider. In her, some researcher of the effects of nuclear
weapons
Stephen Schwartz claims that the new Russian Status-6 underwater drone, which is capable of carrying a nuclear charge on board, is a cobalt bomb and can turn entire continents into lifeless territories.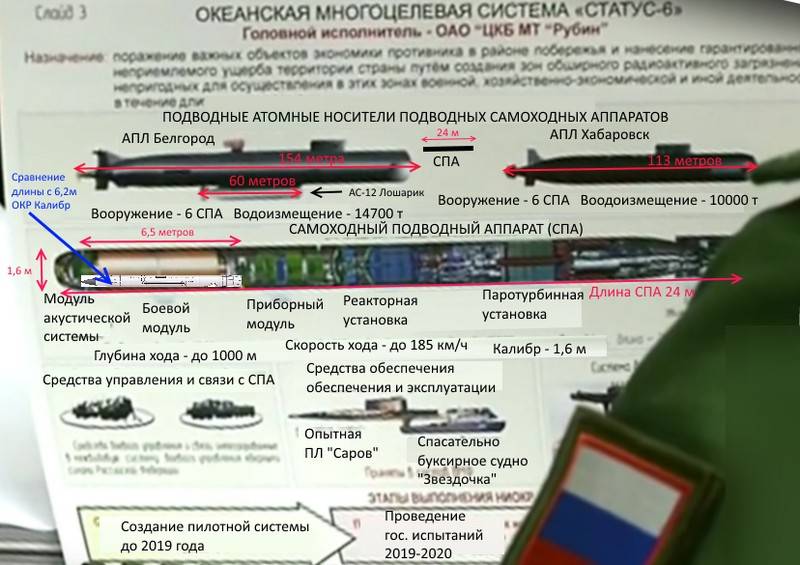 Schwartz argues that, unlike in Russia, the US nuclear weapons are intended only for the destruction of weapons of mass destruction in the territory of the enemy, while the charges are detonated in the air, and the shock wave becomes a striking factor. As a result, the city over which the explosion was carried out will be almost completely destroyed, but radioactive contamination will be minimal. At the same time, according to rumors, "Status-6" will not only detonate in the water column, but also contain cobalt-59. As a result of neutron capture, this isotope will turn into radioactive cobalt-60.
Dust and particles of water containing cobalt-60 can be carried by the wind thousands of kilometers from the epicenter of the explosion. If the "Status-6" explodes near Washington, then radioactive fallout is likely to fall in Canada and Mexico. In this case, it will take more than 50 years for the intensity of ionizing radiation to return to background values. According to Schwarz, for all this time any contaminated areas will be unsuitable for life. People who take shelter under the ground, when trying to get to the surface will be subjected to deadly doses of radiation.
According to Business Insider, American nuclear weapons are being developed to pinpoint strategic targets with minimal side damage.
According to US intelligence data presented by The Washington Free Beacon, the new Russian weapons were tested on 27 on November 2016 from the Sarov submarine. "Status-6" has a range of 10 thousands of kilometers, maximum speed - above 56 nodes, the depth of immersion - up to a kilometer. The weapon is attributed to two main striking factors: the creation of a tsunami and radiation pollution, reports "Lenta.ru"