More than 15 thousand UN peacekeepers should be brought into the Donbass, said Ukrainian Foreign Minister Pavel Klimkin.
I believe that, according to preliminary estimates, it should be more than 15 thousands. And how much exactly, we will coordinate together with the UN and the partners that will be part of the mission. But it can't be two or four thousand.
- He said in an interview with the Ukrainian Bureau of the BBC.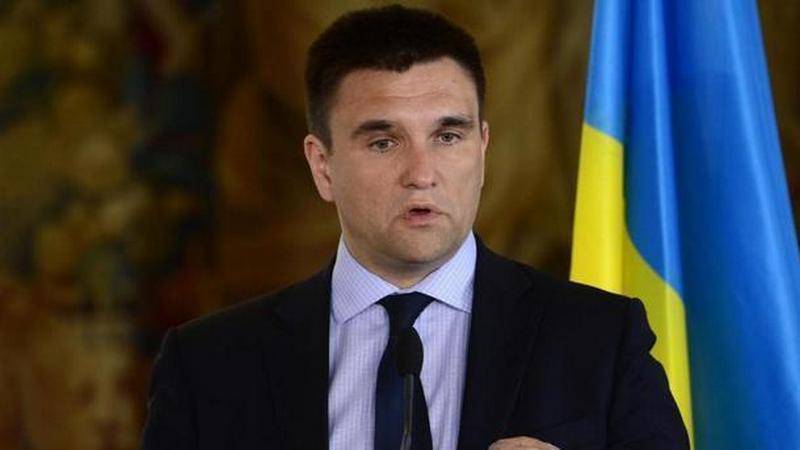 According to Klimkin, the mission should consist of military, police and civilian components.
As for the composition of the mission - it should define the UN. But, of course, it should not be Russia. We will find worthy peacemakers. We have already spoken with everyone, and not only in Europe
- said the head of the Ukrainian Foreign Ministry.
So, he did not rule out that the Japanese would be part of the mission. In addition, Klimkin believes that representatives from the CIS countries may be included in it, but they must play a "very limited role."
Russian President Vladimir Putin in September 2017 of the year said that he supported the idea of ​​introducing peacekeepers in the Donbass. According to the head of state, they should be only on the contact line of the parties to the conflict in the south-east of Ukraine.
In February, Russian Presidential spokesman Dmitry Peskov said that the issue of deploying peacekeepers in the east of Ukraine should be resolved with the participation of representatives of the self-proclaimed Donetsk and Lugansk people's republics.