Deputy of the Verkhovna Rada of Ukraine Nadezhda Savchenko has expanded the database of the extremist site "Peacemaker" (blocked in the Russian Federation). This is a truly unique case when the database of this infamous Internet resource that publishes personal data of the "enemies of Ukraine" is a person with the title
Hero of Ukraine
.
The site's message regarding the argument for adding Savchenko to the black list contains the following text:
Traitor homeland. The accomplice of the terrorists. Preparation of terrorist acts on the territory of Ukraine by order of the aggressor country and pro-Russian terrorist organizations. Preparation of the coup d'état.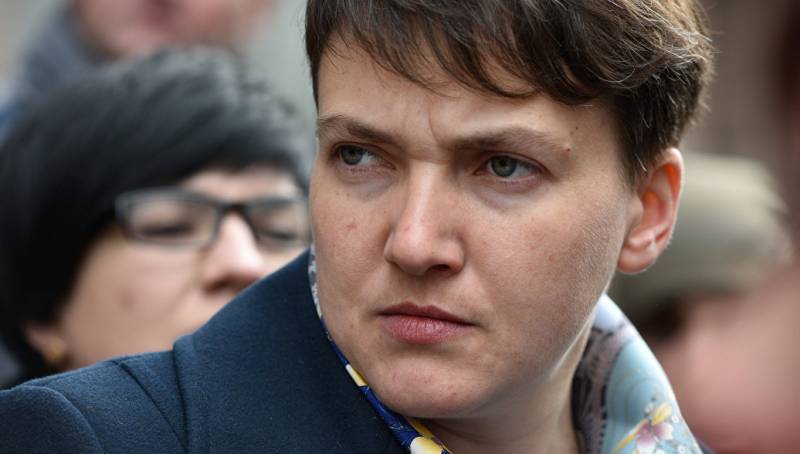 Recall that on the eve of the Prosecutor General of Ukraine Yuriy Lutsenko announced that Savchenko was planning to "arrange a terrorist attack in the parliament building." According to Lutsenko, she was going to "bring down the dome with a mortar shelling," and then "finish off the survivors with a machine gun."
During the briefing before the interrogation of Ruban's case in the SBU, Savchenko herself said that Yuriy Lutsenko had been put at the time as Prosecutor General of Ukraine in order to cover the crimes of the current government against the people of Ukraine.