Official Kiev made claims to the European media, which, when covering the visit of the Russian president to the Crimean peninsula, did not use the terms "annexed" and "occupied". In particular, with a plot without the above terms, aired
news
TV channel reports
Euronews
.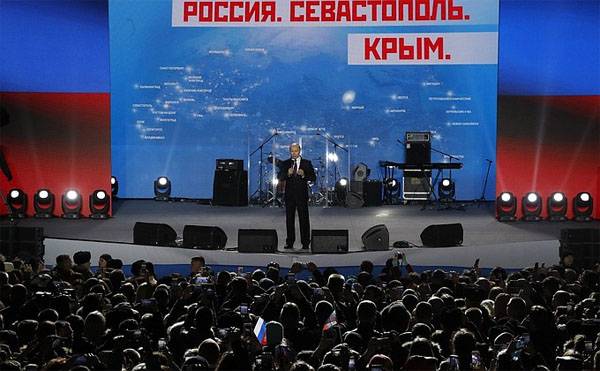 Official representative of the Ministry of Foreign Affairs of Ukraine Mariana Betsa appealed to the Directorate
Euronews
with claims about the presentation of material for European viewers. And this is Ms. Betsy's commander (if this name is inclined) on social networks:
Euronews: not a word about the Russian occupation of the Crimea, illegitimate elections. Reporting must be based on facts.
It seems that in Kiev they got so used to their lives in a parallel reality that they do not even give themselves an account of their own attempts to interfere in the activities of the media, and even foreign ones.
Betz:
We urge Euronews to correct the material in accordance with international laws and standards.
Beza said that on the TV channel
Euronews
and earlier there were materials in which there were no words about the "occupation of the Crimea.
Euronews has not responded to claims from Kiev yet.