The anti-Russian hysteria in Britain was continued by the country's defense minister, Gavin Williamson, who said that the military department of the United Kingdom was "following the actions of Russia in connection with flagrant intervention." According to Mr. Williamson, Russia "invaded Britain, creating a threat to the residents of Salisbury."
RIA News
cites a statement by the Secretary of Defense of Britain, who spoke in Bristol:
What we will do is we will see how Russia responds to what we have done (they sent diplomats - note "VO"). This is an absolutely cruel and outrageous act that Russia staged in Salisbury. We answered it. And Russia should step aside and shut up (Russia should go away and shut up).
According to Williamson, one cannot speak in advance about how London will "respond to the Russian answer."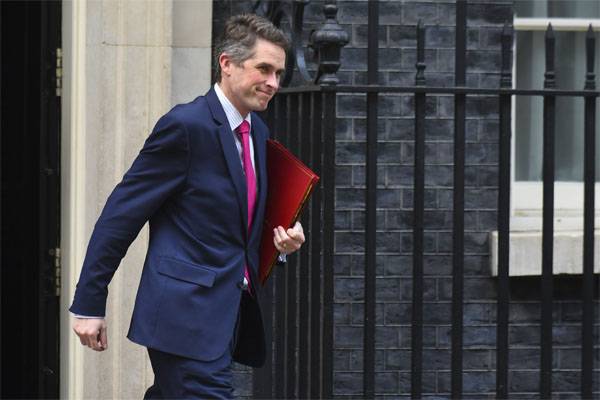 As you can see, the political life of Britain collapsed to the level of discussion of one single topic - the theme of poisoning a runaway citizen of Russia in the British capital.
In fact, Britain is clearly using this topic for external hype, not only as a clumsy provocation against Russia, but also as a means of distracting attention from problems that are more serious for British residents.
One caveat: when explosions in the subway sounded in London and dozens of British nationals died, for some reason the authorities of the United Kingdom did not say a word about "interference". But as soon as it comes to the strange poisonings of Russian defectors, an information wave rises, which, in comparison with the description of the terrorist acts, looks like the ninth wave against the background of a little excitement on the sea surface ...