Saab's press service reports that the first flight tests of the GlobalEye early warning and control aircraft, commissioned by the UAE Air Force, were held in the city of Linköping, Sweden.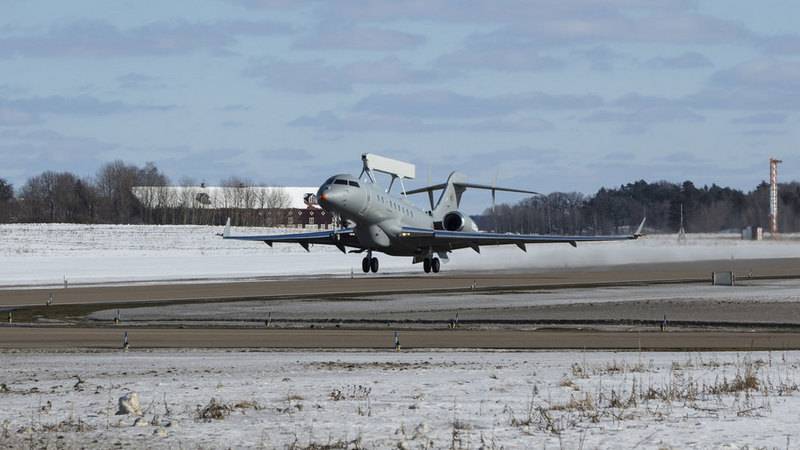 During testing, the reconnaissance plane spent an hour in the sky 1 and 46 minutes. During the first flight, data were collected that would assess the capabilities of GlobalEye and their compliance with the declared characteristics.
GlobalEye is based on the aircraft Bombardier Global 6000 and is equipped with several types of radar and reconnaissance sensors, including long-range radar Erieye ER. Saab reported that GlobalEye can track targets in the air, on water and on land.
The GlobalEye aircraft in the UAE Air Force will be called the Swing Role Surveillance System (SRSS). In November, 2015 was signed a contract for the production of aircraft, and the official presentation of GlobalEye was held on 23 in February of this year, reports
"Warspot"