Uralvagonzavod collects ten combat support vehicles
tanks
(BMPT) "Terminator" to participate in the May 9 parade in Moscow, the press service of the enterprise said.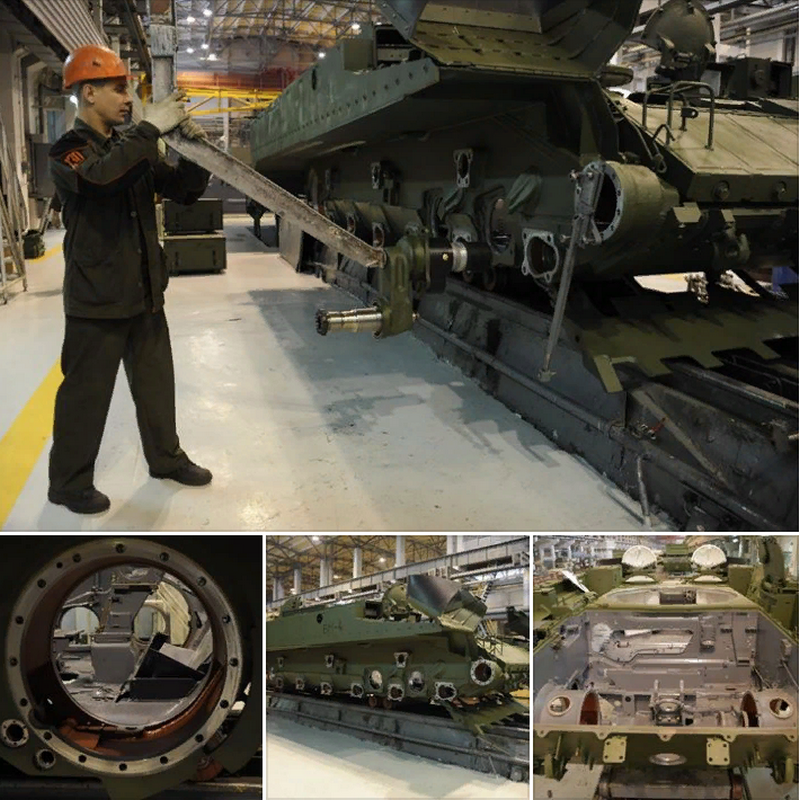 BMPT is collected in secret workshops of the enterprise, many operations have to be performed manually. But the work goes strictly according to the schedule - so that the 9 May "Terminators" for the first time showed themselves in all their glory on Red Square.
- told the press service
BMPT "Terminator" - a new class of heavy armored vehicles, developed in the Urals, taking into account the combat experience of Afghanistan and the North Caucasus. The machine is designed to follow in the tank ranks and neutralize potential threats to armored vehicles: grenade launchers, portable anti-tank complexes with guided missiles, guns.
Arsenal "Terminator" allows you to hit and more complex goals - the machine is armed with four ATGM "Attack", paired 30-millimeter cannon, two automatic grenade launchers and a machine gun. The BMPT was created on the basis of the T-90 tank, and is even better protected than the prototype: it is equipped with dynamic protection "in a circle" and an electromagnetic complex is installed that neutralizes mines and land mines.
"Terminators" have proven themselves during the fighting in Syria. The Ministry of Defense ordered a batch of 10 machines for testing in the military. In the future, it is planned to create BMPT on the basis of a heavy tracked platform of the new generation "Armata", RG-Force reports.