The engineers of a separate engineering compound of the Central Military District (CEC) using the latest technology have worked out the tasks of demining a minefield during exercises in Bashkiria, the press service of the district reports.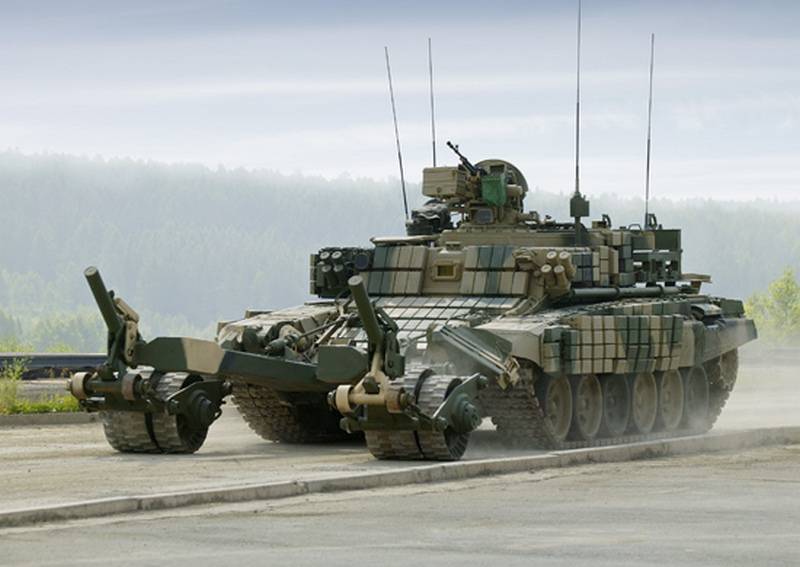 Engineers used for this a single, recently entered service model of the armored mine clearance vehicle BMR-3M based on the chassis
tank
T-90 With the help of new technology, passages in the minefield were made several minutes faster
- said in a statement.
The BMR-3М Vepr is a Russian armored demining vehicle based on the T-90 battle tank. The main purpose - the exploration, overcoming and clearance of minefields. Created passages during clearance in width are approximately equal to the inter-track or inter-wheel distance of tanks, infantry fighting vehicles and armored personnel carriers.
It is noted that the machine is capable of making ruts with 2-800 mm width in the 870 anti-tracks minefields. The main difference between the BMR-3M chassis and the base machine is enhanced mine protection. The cabin of the crew, in which the commander's turret is located, hatches, viewing instruments, and an installation with an anti-aircraft machine gun are located on the chassis housing. The cabin is welded from armor rolled sheets. Behind the cabin there is a platform installed to transport the trawl section. The front of the hull and deckhouse are covered with containers with dynamic protection.