Foreign Minister Sergei Lavrov promised in response to the actions of official London to send British diplomats. Recall that Britain, using a blatant provocation with the poisoning of Sergei Skripal, expelled the Russian diplomat 23 from the country, calling them "involved in Russian intelligence."
On the eve of the expulsion of Russian diplomats and the announcement of their "scouts" Russian Foreign Ministry spokesman Maria Zakharova called the British paranoia.
According to Sergey Lavrov, the Russian side "will necessarily send British diplomats" in response, provided for by international law.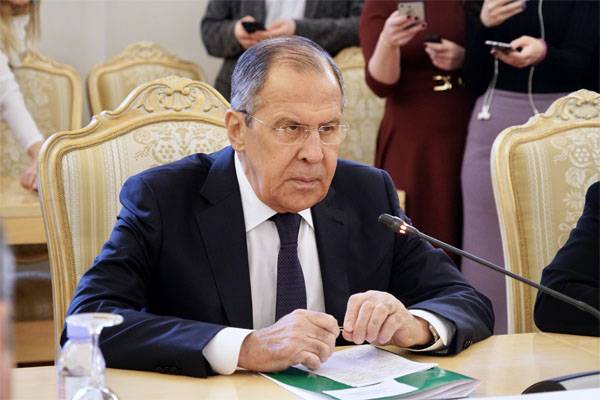 Lavrov, answering the question
RIA News
about when the expulsion took place, was laconic:
Soon.
The Foreign Minister was asked another question:
Is Moscow finally ready for the subsequent resumption of normal diplomatic relations with London and the EU?
.
Sergei Lavrov:
Yes, when the EU and Britain will cease to act in line with the American Russophobic tendencies, including sanctions and provocations. And when the interest, of course, disappears, put up with the outrageous actions that we are now witnessing on the part of the British government, and which go far beyond the bounds of basic decency.