Serial production of combat robots for the Armed Forces of the Russian Federation may begin this year. This was announced by Defense Minister Sergei Shoigu, answering questions from the participants of the forum "Russia - a country of opportunities."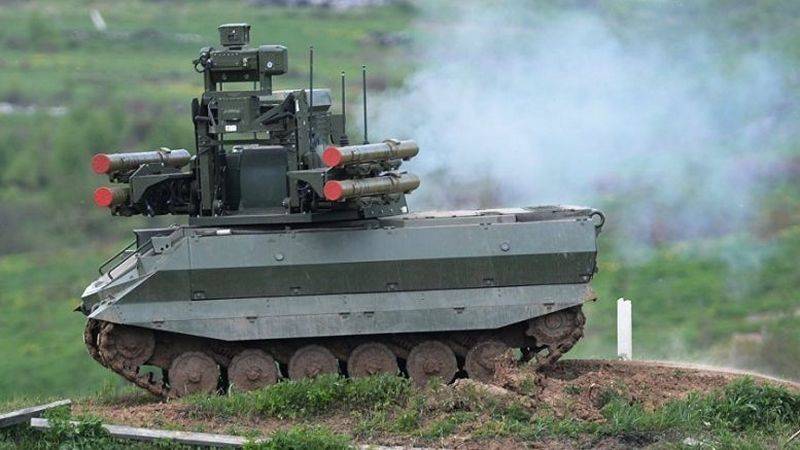 One of the forum participants asked the head of the Ministry of Defense whether it is possible that in the near future the role of the soldier in the army will change and the fighting will be conducted by remotely controlled equipment, and the role of man will be reduced to the role of a pilot and coordinator.
Why in the near future? It is being implemented today and is being implemented quite energetically.
- answered Shoigu.
We began to create combat robots, their state and military tests are ending. And I hope that this year we will start mass production.
- told Shoigu.
He also said that work on the creation of robotics for areal clearance has already been completed.
Today, such robots are already mass-produced ... We do not stop working for one day or one hour.
- the minister concluded, reports RIA
News
.