Information shells are fired upon by Ukrainian reality Nadezhda Savchenko, a People's Deputy of the Verkhovna Rada, who returned from a tour of Europe, who was summoned for interrogation to the Security Service of Ukraine. Before the interrogation, Savchenko decided to hold a kind of briefing directly at the building of the Security Service of Ukraine. Information Service
Strana.ua
reports that Savchenko presented her data on the role of Andrei Parubiy in the bloody events on the Maidan in February 2014.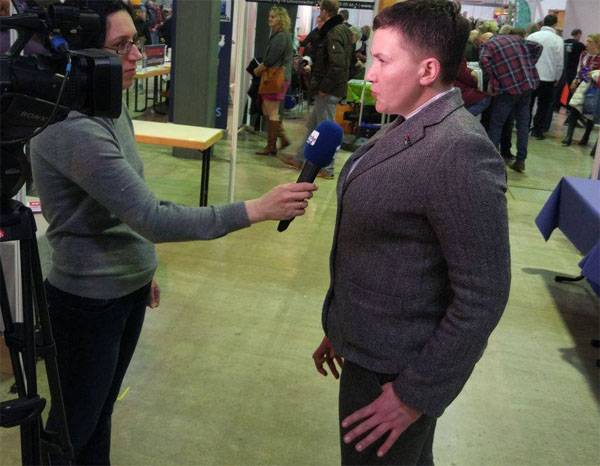 According to the People's Deputy of the Verkhovna Rada of Ukraine, which in Ukraine turned from a national heroine into an "agent of the Kremlin" after telling the truth about the real state of things, she said that it was the commandant of the Maidan Paruby who led snipers to the building of the Ukraine Hotel in the center of Kiev.
Nadezhda Savchenko during the briefing under the walls of the SBU office:
I saw a blue minibus arrive, and from there people came out with
weapons
. These people are now in parliament. I saw Parubiy start snipers to the Ukraine Hotel. Lutsenko became the Prosecutor General in order to hide these crimes.
According to Savchenko, she had personally personally provided these data to law enforcement agencies, but no one had voiced them and had not attached to the case of the killings on the Maidan.
Recall that Savchenko is called in for questioning by the SBU in the case of General Ruban.