The newest intercontinental ballistic missile "Sarmat" will not appear with the Russian military in the coming years, the director of the Ukrainian National Institute for Strategic Studies, Volodymyr Gorbulin, said, informs agency "Defense Industrial Courier."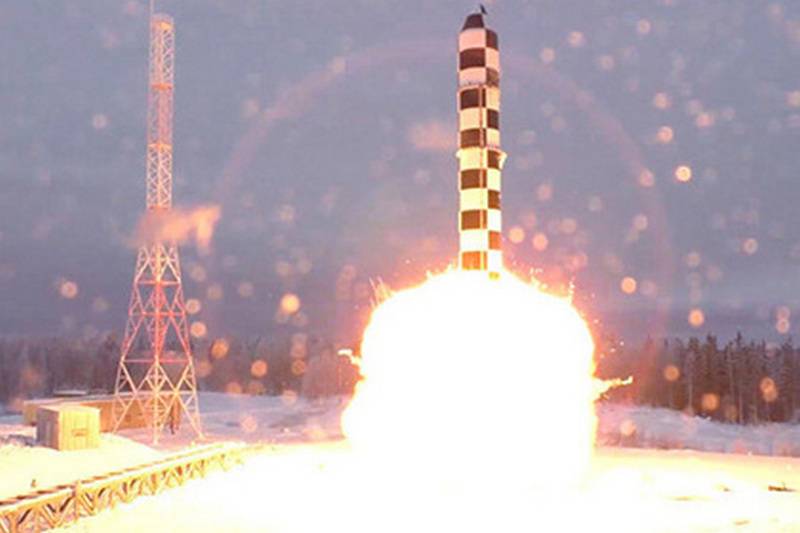 Gorbulin said that he was "frankly offended" by the recent speech by Russian President Vladimir Putin in front of the Federal Assembly, during which the Russian president "scared the world with tales" about the new heavy Sarmat Russian missile system, comparing it with the Voyevoda missile developed in the Ukrainian SSR (Satan according to the NATO nomenclature).
According to him, "telling tales of what kind of a rocket it is" in order for "everyone to get scared" is very incorrect.
Gorbulin added that he doubted the appearance of the "Sarmatian" on the combat duty of Russia in the near future, since it is also the so-called mass-sized dummy that passed the stage of throwing tests at the end of 2017.
Experience shows that 4-5 years pass from the first throwing test to the commissioning of such a complex on combat duty
- he said.
Gorbulin also doubted that in the near future Russia would be ready to get rid of "Voevod".
Because there are no better rocket complexes in the world. This is not my assessment, it is an assessment of the Pentagon and the US Missile Defense Agency
- added the director of the Ukrainian National Institute for Strategic Studies.
We remind you that the newest heavy-duty Sarmat rocket is planned to be adopted in the 2019-2020 years. Work on the project began in 2011, the missile created will replace the Voyevoda complex developed in the USSR and mass-produced in Ukraine. In March, 2018, Deputy Defense Minister Yury Borisov announced that their utilization would begin shortly.