Participation in the Farnborough Air Show in the UK for Rostec is questionable, since the organizers of the exhibition effectively prohibited Russian companies from displaying military products, the press service of the state corporation said.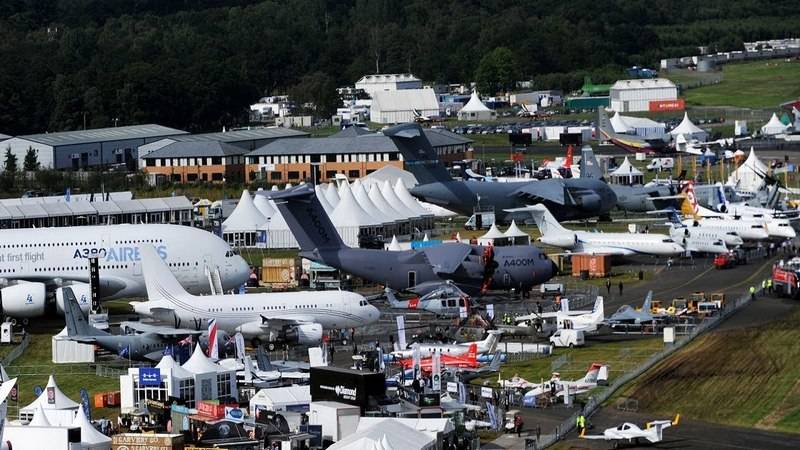 The unfriendly steps of foreign partners, of course, affect the plans of exhibition work and, in general, the promotion of our products in foreign markets. Participation in Farnborough is questionable for us, since the exhibition organizers in fact banned Russian companies from demonstrating military products.
- Said the press service.
At the same time, the head of the Ministry of Industry and Trade of the Russian Federation, Denis Manturov, stated that the air shows in Le Bourget and Farnborough have already become obsolete and the Russian Federation is focusing on participation in exhibitions in China, Singapore, and Latin America.
Le Bourget and Farnborough have become obsolete because the equipment that we produce today, it is supplied to several markets. We place more emphasis on participation in Chinese exhibitions in Singapore, Bahrain, Latin America. These are our markets, we supply our equipment there and place emphasis on them. Therefore, Farnborough and Le Bourget were for us rather for prestige
- he said, noting that if the country takes part in the upcoming Farnborough air show, it will be purely nominal.