Crews of the "Swifts" aerobatic team arrived at the Erebuni air base in Armenia to participate in the "Friendship-2018" aviation festival. The pilots will perform an air show, but first they will conduct a rehearsal of the flight program, according to the Department of Information and Mass Communications of the Russian Defense Ministry.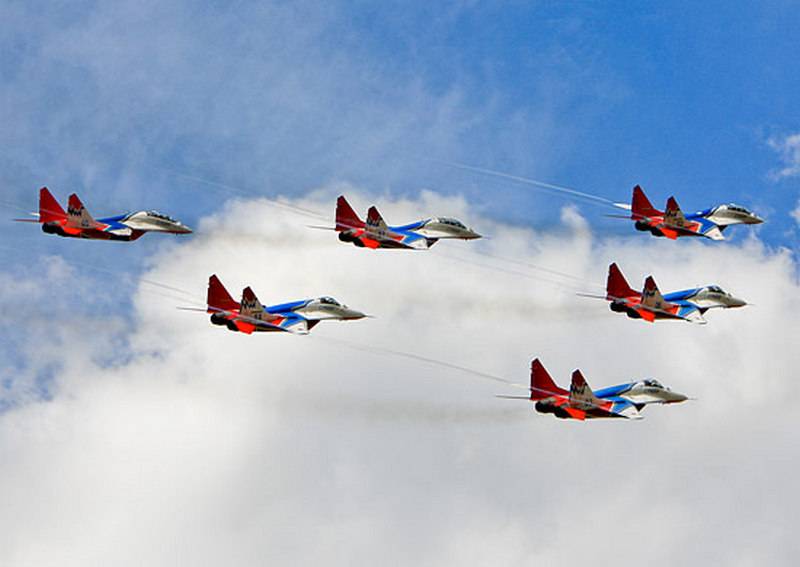 During the holiday, pilots of the Aerospace Force will perform a complex of figures consisting of six crews, as well as show double and single aerobatics on MiG-29 combat aircraft
They will work out the rebuilding from a column into a pyramid and a rhombus, show the figures "Nesterov's loop", "Barrel", "Mirror", "Dense rhombus", "Bell", "Ear", "Dissolution" and many others.
Aviation
Friendship-2018 holiday will be held on March 17 at the Erebuni airfield.