WikiLeaks creator Julian Assange, hiding in the Ecuadorian embassy in London, commented on the situation with the expulsion of 23 Russian diplomats from the UK in connection with the poisoning of Sergei Skripal and his daughter, reports
RIA News
.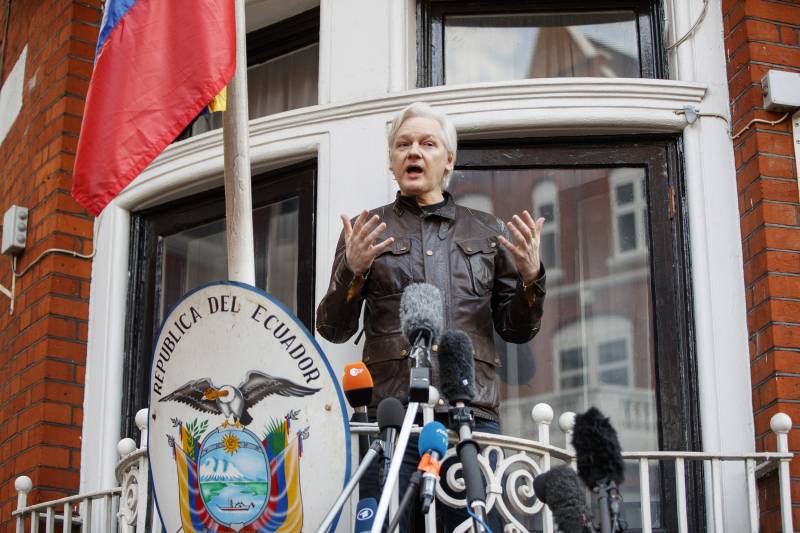 "Teresa May is in a difficult position. If Moscow was obviously behind the poisoning of Sergei and Yulia Skripale with a nerve agent, then this is most likely done to provoke a response from the UK, and Russia has already calculated its actions. To avoid such a trap will only allow a very inventive step, "wrote Assange on Twitter.
Unfortunately, May's public statement was completely predictable. The unsuccessful attempt to send the Russian ambassador can only be regarded as a weakness, as insufficient confidence in the Kremlin's guilt or the British Foreign Ministry's belief that the Russian ambassador is useful to the UK more than ever,
he noted.
"I forgot to say that May is a complete fool," added the creator of WikiLeaks.
Earlier, British Prime Minister Theresa May, speaking in front of parliament, said that London would send 23 to Russian diplomats because of the "Skriple case".
Ex-Colonel GRU Sergey Skripal and his daughter Yulia were found on March 4 unconscious in the British city of Salisbury. According to the authorities of the United Kingdom, they were poisoned by a Russian-made nerve agent. Police officer Nick Bailey was also injured.