Yesterday, the United States at a meeting of the UN Security Council blocked a draft statement prepared by Russia and China in support of progress in resolving the situation on the Korean Peninsula, reports
TASS
.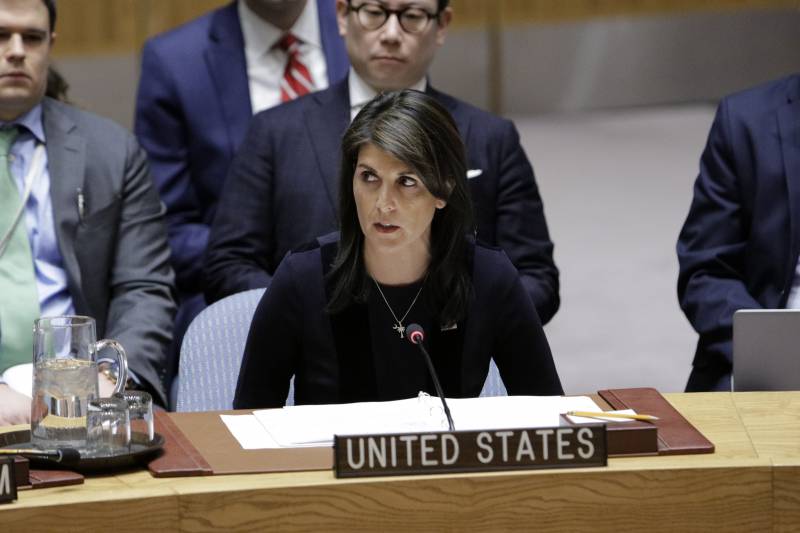 The US decision to stop working on the Russian-Chinese initiative without any discussion among the UN Security Council members raises questions about the true intentions of Washington in the context of the emerging warming in inter-Korean relations,
said the press secretary of the Russian Permanent Mission Fedor Strzhizhovsky.
He said that the initiative of the Russian Federation and the People's Republic of China was aimed at "supporting progress in resolving the situation on the Korean Peninsula, caused by recent breakthrough agreements on holding meetings of the leadership of the DPRK, the United States and Kazakhstan at the highest level."
The draft noted "an important positive dynamic in the development of the situation on the Korean Peninsula," welcomed the resumption of dialogue between Pyongyang and Seoul, and expressed support for "holding a meeting with the participation of US President Donald Trump and North Korean leader Kim Jong-un by the end of May".
The document also stressed that "the importance of taking concrete steps to reduce tensions on the Korean Peninsula and beyond."
Recall that in early March it was reported that President Trump "is ready to meet with Kim Jong-un before May 2018 of the year." The representative of the White House, Sarah Sanders, said that Trump would accept an invitation to meet with the DPRK leader "in that place and on dates that are yet to be determined." Soon, however, the same Sanders reported that the meeting between Trump and Kim Jong-un would not happen until he took concrete action to curtail nuclear development.