Militants announced the start of a new anti-government operation in the north of Hama. The radicals lost two of their leaders near Damascus. Reports about it
FAN
with reference to Syrian sources.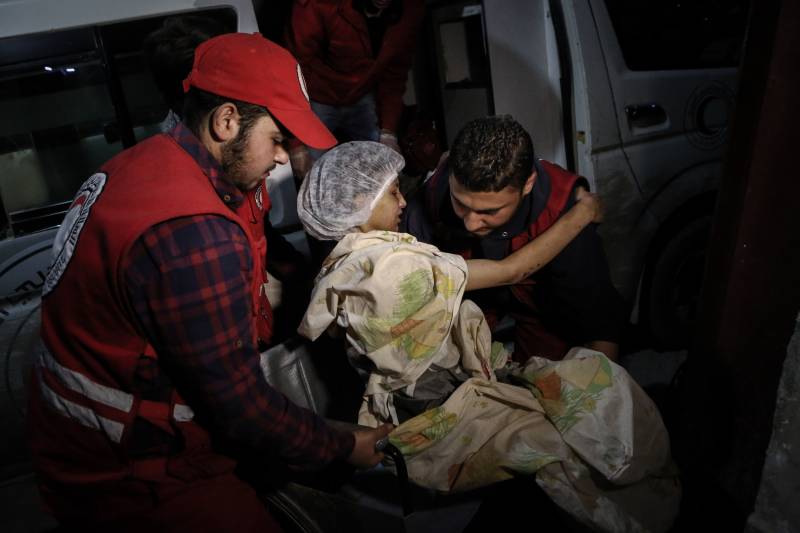 During the day, clashes between anti-government forces and units of the Syrian Arab Army (CAA) unfolded in the northeast of Damascus. Opponents fought near the cities of Jisrin and Ar-Reyhan. Radicals have lost almost all the farms on the outskirts of Ar-Reyhan. The Syrian Air Force air strikes were subjected to fortifications near the settlements of Kafr Batna, Zamalka and Sakba. As a result, militants have lost two high-ranking leaders, as well as 12 Islamists. In addition, one of the group's command posts was destroyed. By evening, it became known that almost half of Jisrina came under the control of the CAA. The Russian Center for Reconciliation of the Warring Parties reported that over the past few days more than 300 locals had been evacuated from Eastern Guta. Many were in serious condition and are currently under the supervision of specialists.
In the province of Aleppo, clashes between pro-Turkish detachments of the Syrian Free Army (FSA) and the Democratic Forces of Syria (SDF) did not abate. In the morning, the SSA militants seized the settlements of Karbash, Kafr Dali Al-Tahtani, Al-Yabisa and Masar Haq. Later, the villages of Qori Gul, Shadir, Cholagan, Gez, Shatiyan, Marrata, Kuran, Kafr Shil and Qaziya also came under the control of the SSA. It was reported that the Islamists of the "free army" surrounded Afrin, practically meeting no resistance from Kurdish units. According to the Turkish military, since the beginning of the operation 3444 "Kurdish terrorist" has been eliminated.
Last day, the Islamists announced the start of a new anti-government operation called "Rage for Guta" in the north of the province of Hama. The militants suddenly launched an attack near the village of Kernaz. First, the units of the Syrian Arab Army (CAA) were forced to retreat, but later the city again came under the control of government forces. Fierce fighting also unfolded near the village of Al-Hamamiyat. As a result of the confrontation around 30 jihadists were destroyed, among them - two leaders. Support to the government troops provided the Russian Space Forces and the Syrian Air Force.